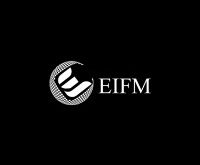 Emirates International Facility Management Careers Jobs Vacancies ( 13 Nos)
Join the EIFM team and be part of our dedicated,
Multinational, professional team!
Hiring
1) Accountant cum Storekeeper
2) Coordinator – Fleet Support
3) Document Controller
4) MEP Estimator
5) Sales & Marketing Engineer
6) Jr. Cleaning Supervisor
7) Store Coordinator
8) AC Technician
9) Appliances Maintenance Technician
10) BMS Maintenance Technician
11) Chiller Technician
12) Electrician
13) Fire Alarm Technician
Interested candidates, available in UAE only,
May apply through rec-general@eifm.ae. Kindly specify the position you are applying for in the subject of your email.