Full Time
1000 - 100000 USD / Year
Salary: 1000 - 100000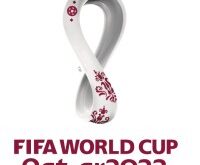 Website FIFA World Cup
FIFA World Cup Qatar 2022 Careers
Sports Doha, Doha
In early 2019, Qatar and FIFA announced the launch of a new joint venture to organise the 2022 FIFA World Cup™, the first to be held in the Arab World.
The 'FIFA World Cup Qatar 2022 LLC'? is the body responsible for the planning and delivery of the tournament. This legal entity will benefit from the knowledge Qatar has built up since winning the bid in 2010 and FIFA's extensive tournament delivery expertise.
FIFA World Cup Qatar 2022 Careers Jobs Vacancies (13Nos)
1) Crowne Plaza & Holiday Inn Careers for FIFA World Cup, Qatar 2022 – Apply Here
2) Coordinator
Urgently Hiring for: Coordinator – for FIFA Worldcup
-Minimum 5 years of progressive responsibilities and work-related experience, and any combination of education and training, which provide the required knowledge, skills and abilities to perform the essential functions of the job, combined with demonstrated professional growth and achievement
– With pleasing personality and good communication skills
– Previous involvement in planning and operating complex events in size and nature of a FIFA World Cup
– Preferably European nationality.
Email : aprilpalustre09@gmail.com
URGENT REQUIREMENT FOR FIFA WORLD CUP 2022- QATAR
3) FINANCE CO-CORDINATOR
4) FINANCE SUPERVISOR
Email : salmannazirisoundlines@gmail.com
Hiring the following positions hospitality staff for the short-term for World Cup Qatar 2022.
5) Commis-I for 41 days
6) Commis-III for 41 days
7) Dishwasher for 55-60 days
Email with their experience certificates to cv@limbooglobal.com
8) Coordinator
Hiring Coordinator for a temporary position for 2 months.
Salary : 4500 QR
Interested can scan the below QR code or fill in the below-given link to apply.
9) MCSE Engineer
Hiring an MCSE (Microsoft certified systems engineer) for 2 months for FIFA Project.
Email : support@cartafella.com
Note: Candidate Should be inside Qatar
Hiring for below on urgent basis till end of December.
10) Transport Coordinator/Fleet Incharge
11) Drivers with Manual License
12) Coordinators (Female)
Email at hr.imsqa@gmail.com with notice period
13) Interns
Hiring Interns for FIFA world cup
Salary : QR 4000
Email : jobs@swan.qa or  WhatsApp +974-50828970/50872661
What We Do
FIFA plays a fundamental role in society, and therefore adherence to good governance principles is fundamental to FIFA's broader social mission.
With 211 affiliated associations, FIFA supports them financially and logistically through various programmes. As representatives of FIFA in their countries, they have obligations to respect the statutes, aims and ideals of football's governing body and promote and manage our sport accordingly.
FIFA Medical
Protecting and improving the health of all who play football, from grassroots to elite levels worldwide.
Our aim is to provide top-level medical services at FIFA tournaments, keep football free from doping, and protect and improve the health of all who play football, from grassroots to elite level worldwide. We are committed to preventing on-field injuries and promoting football as a healthy activity. We work together with our Member Associations, the FIFA Medical Centres of Excellence, and other external stakeholders.
Commercial
FIFA's Marketing team is a cornerstone of the organisation's mission to grow the game worldwide.
The team's unrivalled experience and expertise in sports business brings added value to the FIFA event experience for all stakeholders: from the commercial affiliates who proudly support world football to the fans passionately following their teams in the stadium and at home.
Official Documents
In this section you can find all of FIFA's official documents downloadable in PDF format. From archived financial reports to published circulars, on subjects as diverse at the Laws of the Game, the regulations of each and every FIFA tournament, technical reports or even security regulations, this collection of PDFs available online via FIFA.com has been collated and organised to help you find exactly the documents you are looking for.
FIFA Competitions
Women's Football
Women's football is the single biggest growth opportunity in football today and it remains a top priority for FIFA. Although the game has grown exponentially at all levels, the passion and rising popularity of the sport offers vast untapped potential. FIFA is investing in dedicated funding, human resources and innovative, tailor made development programmes, to bring women's football into the mainstream, where it belongs.
Women's Football Strategy
Strategy charts the course for how FIFA will work with confederations and member associations, clubs and players, the media, fans and other
stakeholders to confront and surmount the challenges.
Working together, we will help fulfil the goals of FIFA 2.0, the organisation's overall strategic road map: grow the game of football, protect its integrity and bring the game to all.
Although women's football has grown exponentially at all levels in recent times, the passion for and potential of the sport offers vast untapped opportunities. The launch of the FIFA Women's Football Strategy charts the course for how FIFA will work with all stakeholders to take concrete steps to empower girls and women, make football a sport for all and advocate against gender discrimination.
Development Programmes
FIFA is offering eight new women's football development programmes for the 2020?2023 period
All FIFA member associations are eligible to apply now for these programmes
Programmes aim to provide member associations with access to additional tailored expertise and support to develop women's football
Women's Football Professionalisation
FIFA published landmark report on elite women's professional football
Chief Women's Football Officer Sarai Bareman on its importance for the future of the women's game
FIFA.com rounds up the major talking points from the publication
Social Impact
Actively working to improve the lives of people around the world through the work of FIFA Foundation and our Social Responsibility programmes.
FIFA is working with governments, global and regional development agencies, human rights groups, international and local non-profit organisations and former players to promote a fairer, more equal society through football.
FIFA FOUNDATION
Helping to promote positive social change around the world and raise support for the recovery and reconstruction of damaged or destroyed sports infrastructure worldwide.
SUSTAINABILITY
Over the past decade, FIFA has continued to strengthen its requirements and programmes related to environmental protection, encompassing issues such as climate change, waste management, recycling, sustainable construction and procurement.
SAFEGUARDING AND CHILD PROTECTION
As a cornerstone of our commitment to safeguarding and child protection, FIFA launched the FIFA Guardians programme for member associations in July 2019. Find out more about our work in this area.
HUMAN RIGHTS & ANTI-DISCRIMINATION
FIFA is committed to respecting all internationally recognised human rights and shall strive to promote the protection of these rights.
FIFA LEGENDS
FIFA Legends brings together former top players and coaches from men's and women's football to promote and support football and its wider mission around the world.
The Future of Football ( International Match Calendar as of 2024 )
The International Match Calendar (IMC) sets the dates of national teams matches and the days in which the players must be released by their clubs to join international squads. It therefore has a central role in the sustainable growth of football in all regions of the world and at all levels.
Football Development
Maximise our impact on global football development
FIFA's statutory objective is to improve the game constantly and promote it globally. In the first implementation phase of the 2020-2023 period outlined in The Vision, the organisation worked towards achieving a greater geographical proximity to its member associations (MAs).
It also laid building blocks for further growth through many examples of reinforced governance structures and development of professionals and systems operating within them.
FIFA FORWARD PROGRAMME
FIFA Forward is built to provide 360-degree, tailor-made support for football development in each of our member associations and the six confederations.
FIFA CONNECT
The FIFA Connect Programme helps member associations (MAs) register all their stakeholders in a systematic way and keep track of players, coaches and referees – wherever they are in the world.
IMPACT MAP
The FIFA Forward interactive map allows a 360-degree overview of FIFA's development programme. The map offers a window on the world's largest sports development programme, with more than 1,400 tailor-made development projects implemented so far.
Technical
Harness technology in football
FIFA followed parallel pathways in using technology for the benefit of the whole football community in 2020.
Enhancing the implementation of existing tools and systems continues to reshape the way that the sport is both presented and perceived, also unlocking greater efficiency for football's administration.
Simultaneously, FIFA's role has been to facilitate the cost-effectiveness of those necessary tools and to ensure that they are accessible globally to mark a uniform improvement of the football experience around the world.
FOOTBALL TECHNOLOGY & INNOVATION
The Football Technology & Innovation team is responsible for solving existing problems in the football world by testing and implementing new technologies and innovations.
REFEREEING
FIFA Refereeing reinforces the protection of these core values and the betterment of the game through the development of match officials and referee coaches.
FOOTBALL DEVELOPMENT GLOBAL REPORT
Increasing Global Competitiveness – An analysis of the talent development ecosystem
TECHNICAL STUDY GROUP
Read the reports compiled by the Technical Study Group at every FIFA tournament.
THE VISION 2020-2023
The Vision 2020-2023 is a pledge not only to FIFA's member associations, but to everyone who loves football.
Website
https://www.fifa.com/worldcup/qatar2022/
Company size
201-500 employees
Headquarters
Doha, Doha
Founded
2019
Specialties
sports, football, and events
LiveuaeJobs.com is the leading job site for professionals in the United Arab Emirates.
Make finding a job faster and easier. Tell us what you're looking for and ourTechnology will get to work for you.
Join LiveuaeJobs.com Linkedin Page Here You Will Get Latest UAE Jobs.
Daily You Will Get Live UAE Jobs in Whatsapp Group Join Here.
Daily Live UAE Jobs In Telegram Group Join Here.