Full Time
1500 - 20000 USD / Year
Salary: 1500 - 20000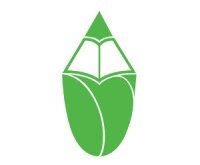 About Habitat School
Habitat School is an innovative and dynamic educational institution that provides students with an exceptional learning experience. With its focus on hands-on, project-based learning, students are able to develop important skills and build confidence as they pursue their passions and interests. The supportive and inclusive community at Habitat School creates a welcoming and empowering environment for all students.
Current Habitat School Careers Openings
1) KG Mentor
2) English Teacher
3) Special Educator
4) Physics Teacher
5) Maths Teacher
6) Urdu Teacher
7) IT System Administer
8) Social Studies Teacher
9) KG Teacher
10) Arabic Teacher
11) Islamic Teacher
12) HR Officer
Email : careers@habitatschool.org
Careers At Habitat Schools
At Habitat School, students are prepared for successful careers through its unique approach to education. The focus on hands-on, project-based learning allows students to gain real-world experience and develop skills that are highly sought after by employers. The school's partnerships with leading businesses and organizations provide students with internships and job opportunities. With its commitment to helping students succeed, Habitat School is the perfect place for anyone looking to build a rewarding and fulfilling career.
Habitat Schools HR Email Address
careers@habitatschool.org