Full Time
1500 - 20000 USD / Year
Salary: 1500 - 20000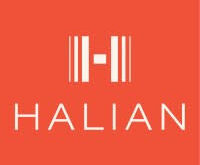 About Halian
Information Technology & Services
Technology has never evolved so fast. And with that evolution comes greater possibility – for businesses to make progress, build efficiency and discover new opportunities; for tech talent to explore, innovate and unleash its potential.
Current Halian Careers  Openings
1) Manager/Sr. Manager, End User Services
2) Sr. Manager End User Support
3) Head of Media and Activations
9) Digital Marketing Executive
11) Design Manager
12) Automation Lead
13) Data Management Consultant
14) Senior PR & Influencer Marketing Manager
19) Project Manager – IT Banking
20) Senior Legal Counsel and Compliance Officer
24) Senior Banking Partnership Manager
25) Head of Marketing – Blockchain
26) German Speaking Talent Acquisition Specialist
28) Spotfire Architect/Developer
29) Principal OT Security Solution Architect
30) Senior Compensation and Benefits Manager
38) Data Engineer
40) Application Security Specialist
41) Security Patch Solutions Administrator – Remote
42) Business Analyst – Banking
44) Full Stack Software Engineer
Halian Dubai Services
The business landscape has never evolved so fast. The lines between physical and digital worlds are blurring. And technology and talent are leading the transformation.
Our approach mirrors this progress. We don't see impenetrable barriers between clients, candidates and services. Instead, we take a more agile approach to helping both businesses and people fulfil their potential.
Website
http://www.halian.com/
Industry
Information Technology & Services
Company size
501-1,000 employees
Headquarters
St. Albans, England
Type
Privately Held
Specialties
IT, Professional Services, Resourcing Services, Managed Services, On-site Services, Remote Support and Hosting, Resource Management, and Enterprise Deployment Services