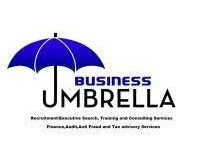 Website Business Umbrella
Head Of Internal Audit Jobs in Abu Dhabi
About the job
Job Description
Develop the internal audit framework and guidelines in Dubai Government Human Resources Department and all its internal departments. This includes audit, financial, accounting revision of case files and performance monitoring.
Qualifications
Bachelors or Masters in the field of Finance or Accounting.
Preferred To Have CIA Or CPA Degrees
10 years of Experience in Finance Management and 5 years in Auditing.
Reading, Writing, Analyzing information in both Arabic and English Languages.
Required Nationality
UAE Only