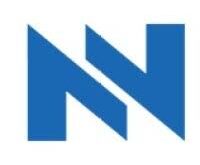 Website Nathan & Nathan
HR Executive Jobs in Dubai
About the job
We are looking for a 4+ years experienced HR Executive with extensive people management experience who will be responsible for the complete day-to-day running of the HR function. A dynamic HR Ops person with an interest in exploring the strategic side would be a perfect fit.
It is highly preferred if you have experience in Healthcare/Retail/Pharmacy.
**Only people who can join immediately will be contacted**
**Driving License is preferred**
Responsibilities –
You will be responsible for aligning organization's objectives with employees and management, the role holder shall serve as a consultant to management on human resource-related issues.
You will be assessing and anticipating HR-related needs of the organization, communicates and develops solutions to fulfil the identified needs.
The role holder is expected to manage client's day to day operations and requisition.
The position holder works in very close partnership with the Client and with the Manager – HR Operations and Strategy and is responsible for all the operational duties within human resources supporting employees.
The primary areas include benefits administration; HRIS administration; compliance and reporting; HR administration and operations.
Qualifications –
4+ years of end to end HR Operations experience
Excellent Communication & Interpersonal skills
Dynamic and Flexible, should be able to give suggestions to the top management to implement strategy
Knowledge of UAE Labor Law is preferred
Bachelor's Degree in human resources, business administration, finance, or related field
Highly computer literate in Microsoft Suite (especially Excel) and various HR software programs including HRIS
A proven leader with strong interpersonal skills, keen to motivate and effectively educate and connect department managers and employees regarding all HR matters