Full Time
1500 - 20000 USD / Year
Salary: 1500 - 20000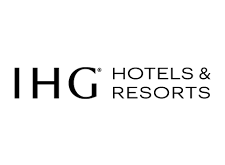 About IHG Hotels & Resorts
Hospitality
IHG Hotels is one of the world's leading hotel companies, offering a range of career opportunities to those interested in the hospitality industry. With over 5,000 hotels in nearly 100 countries, IHG Hotels provides a unique platform for those looking to start or further their career in hospitality
Current IHG Careers Openings
1) Franchise Hotel – Cluster Training Manager – Apply Here
2) Franchise Hotel – Steward – Apply Here
3) Learning & Quality Manager – Apply Here
4) Security Supervisor – Apply Here
5) Franchise Hotel – Doorman – Apply Here
6) Franchise Hotel – Guest Service Agent – Apply Here
7) Franchise Hotel – Housekeeping – Apply Here
8) Business Development Manager – Apply Here
9) Sales Coordinator – Apply Here
10) Reservations Manager – Apply Here
11) Receiving/Store Clerk – Apply Here
12) Executive Assistant – Apply Here
13) Franchise Hotel – Driver – Apply Here
14) Laundry Manager – Apply Here
15) Security Manager – Apply Here
16) Housekeeping Manager – Apply Here
17) Asst. Learning & Quality Manager – Apply Here
18) MICE Sales Manager – Apply Here
19) Purchasing Manager – Apply Here
20) Kitchen/Laundry Equipment Technician – Apply Here
21) Telephone Operator – Apply Here
22) Chef de Partie – Events – Apply Here
23) HVAC Technician – Apply Here
24) Sous Chef – Apply Here
25) Chef de Cuisine – Apply Here
26) Food & Beverage Supervisor – Apply Here
27) F&B Supervisor – Apply Here
28) Food & Beverage Attendant – Apply Here
29) Engineering Supervisor – Apply Here
30) Sales Manager  – Apply Here
31) Housekeeping Attendant – Apply Here
32) Club Lounge Manager – Apply Here
33) Guest Relations Manager – Apply Here
34) Franchise Hotel – Director of Sales – Apply Here
35) Pool Bar Waiter/Waitress – Apply Here
36) Rooms Manager – Apply Here
37) Engineering Coordinator – Apply Here
38) Laundry Attendant – Apply Here
39) Colleague Experience Specialist – Apply Here
40) Guest Experience Agent – Apply Here
41) F&B Sales Executive – Apply Here
42) Door Ambassador  – Apply Here
43) Financial Accountant  – Apply Here
44) Food & Beverage Assistant (Server) – Apply Here
45) Cluster Reservations Agent  – Apply Here
46) Butler – Apply Here
47) Bar & Lounge Manager – Apply Here
48) Guest Experience Leader – Front Office – Apply Here
49) Laundry Supervisor – Apply Here
50) Chef de Partie (McGettigan's) – Apply Here
51) Restaurant Supervisor – Apply Here
52) Spa Therapist – Apply Here
53) Guest Experience Specialist – Front Office – Apply Here
54) Marketing Executive/ Content Creator – Apply Here
55) Restaurant Manager – Apply Here
56) Duty Engineer – Apply Here
57) Room Attendant – Apply Here
58) Tailor/Uniform Attendant – Apply Here
59) F&B Host/Hostess – Apply Here
60) Engineering Technician – Apply Here
IHG Careers
IHG Careers offer a unique opportunity to join one of the world's leading hotel companies and explore a world of opportunities in the hospitality industry. With a dynamic and global work culture, opportunities for career growth and development, and a supportive work environment, IHG Hotels is a great place to start or further your career. So why not take the first step towards a career in hospitality with IHG Hotels today.
Opportunities for Career Growth and Development
IHG Hotels is committed to supporting the growth and development of its employees. With a range of training and development programs, you will have the opportunity to improve your skills and advance your career. Whether you are interested in management, marketing, or operations, there are opportunities for you at IHG Hotels.
Join a Company that Values Its Employees
IHG Hotels values its employees and is committed to creating a positive and supportive work environment. From flexible work arrangements to opportunities for recognition and reward, Career With IHG Hotels is dedicated to supporting its employees and helping them achieve their career goals.
Frequently Asked Questions About IHG Hotels Careers
What are the career opportunities available at IHG Hotels?
At IHG Hotels, there are a variety of career opportunities available, including customer service, housekeeping, management, marketing, and operations.
What is the work culture like at IHG Hotels?
At IHG Hotels, the work culture is dynamic, global, and supportive. The company values its employees and is dedicated to creating a positive and fulfilling work environment.
What is the process for applying for a job at IHG Hotels?
To apply for a job at IHG Hotels, visit the company's career website and submit your resume and cover letter. The company will review your application and contact you if you are a good fit for the role.
What are the benefits of working at IHG Hotels?
The benefits of working at IHG Hotels include opportunities for career growth and development, flexible work arrangements, and a supportive and inclusive work culture