Full Time
1500 - 20000 USD / Year
Salary: 1500 - 20000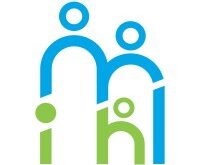 Website International Modern Hospital
About International Modern Hospital
International Modern Hospital is a leading healthcare institution known for its commitment to providing exceptional patient care and support. With state-of-the-art facilities and cutting-edge technology, the hospital offers a wide range of medical services and treatments, from routine check-ups to complex surgeries. The hospital's highly skilled and compassionate staff are dedicated to making a difference in patients' lives, and they work tirelessly to provide the best possible care and support. So, if you're looking for a hospital that truly puts patients first, look no further than International Modern Hospital.
Current International Modern Hospital Careers Openings
1) Female Healthcare Assistants (Nursing background only)
2) Dental Nurse (with DHA)
3) Anesthesia Technicians
4) Interventional Cardiologist
5) Specialist Dermatologist
6) Locum Specialist Anesthetist
Email : careers@imh.ae
Also Apply More Hospitel Careers Here
International Modern Hospital Jobs opportunities
International Modern Hospital Jobs offer a world of opportunity for those passionate about healthcare and making a difference in people's lives. From nursing and medicine to administrative and support roles, the hospital provides a dynamic and supportive environment for employees to grow and succeed. With state-of-the-art facilities, cutting-edge technology, and a commitment to providing top-notch patient care, International Modern Hospital is the ideal place to launch or further a career in the medical field. So, if you're seeking a challenging and rewarding career, consider International Modern Hospital Careers today!
International Modern Hospital HR Email Address