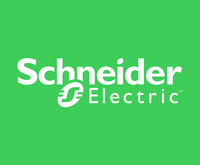 Website Schneider Electric
IT Support Engineer Schneider Electric
About the job
Position Summary
The CBF2- Tech PartnerOn-Site Support Engineer is responsible to support Schneider Electric Workplace and infrastructure Equipment (including network-related ones) physically on-location at Schneider Electric facilities including but not limited to:
Workplace Equipment on-site services

Desk-side support,
Hardware break and fix
Warranty Management (vendor and third party contract management)
IMACD (Installation, Move, Add, Change, and Disposal Services)
Hardware and Software Asset tracking
Stock level Management
Non Catalogued Onsite Services (Non Standard Service Requests)
Infrastructure Equipment on site services

Eyes and Hand Support to server and network administrator
Escort Services to external suppliers
Non Catalogued Onsite Services (Non Standard Service Requests)
Level 1 support/responsibility to IT infrastructure
Responsibilities

Provides Desk Side support services to end users when incidents cannot be resolved remotely through the Service Desk.
Provides HW Break & Fix support services to end users when hardware incidents need a replacement of defective whole unit by an equivalent one.
Provides Asset Tracking services for Schneider workplace equipment. Assure CMDB is updated to reflect required, accurate data for new equipment deployments, equipment reassignment, equipment returns, etc.
Provides Eyes & Hand support to operate technical tasks requests on infrastructure equipment, and under control of the remote administration team.
Deploy and manage non-network attached printers, storage devices and miscellaneous peripherals.
Provide physical on-site and/or remote support services for end users in remote locations.
Provide on-site support for any activities for server maintenance upgrades.
Provide L1 support for audio/ visual equipment.
Provide technical support for special events such as annual meetings, Board meetings, training sessions, for both internal/external end users.
Perform and support hardware and software IMACDs, reinstallations, updates and downloads for desktops, laptops, SmartPhones/Tablets and other mutually agreed and defined devices.
Coordinate with external vendors for service to location infrastructure components.
Provide installation / relocation / disposal of network printers.
Provide a secure location for storage of on-site tapes.
Qualifications
Qualifications – External

Innovative and creative
3-5 years of end-user support experience in different platforms
Graduated from at least technical college (2 years) related with computer science
Ability to work in flexible hours depends on need
Experienced with ITSM tools.
Microsoft certified professional
Governance and management of vendors.
SCCM, AD, McAfee, MS Outlook, Office 365.
Needs to be continually learning the latest platforms and technology tools.
Overall technical understanding of all IT platforms and services (e.g. networking, hardware, web development, app development, cloud computing, etc.).
Excellent verbal and written communications skills.
Excellent research, analytical, and problem-solving skills
Schedule: Full-time
Req: 0076BN