Full Time
1500 - 10000 USD / Year
Salary: 1500 - 10000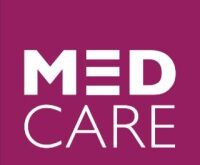 About Medcare Hospitals & Medical Centres
Medcare Hospitals Dubai is a renowned healthcare provider in the UAE, offering a wide range of medical services across multiple specialties. If you are an aspiring healthcare professional looking for a challenging and rewarding career, Medcare Hospitals Dubai Careers can provide you with exciting opportunities to grow and develop your skills. In this article, we will explore the various career paths available at Medcare Hospitals Dubai, the company's core values, and the benefits of working for this leading healthcare provider.
Current Medcare Hospitals Careers Openings
1) Internal Medicine Specialist
2) Pediatrician
3) Labor & Delivery Room Nurse (MOH)
4) Dental Nurse
5) Dietitian
6) Pharmacist
7) Registered Nurse – Medcare Wellness Center
9) Registered Nurse
10) Physiotherapist
11) Dietician
12) Medical claims Submission officer
13) Healthcare Assistant
14) Licensed Massage Therapist
Should you have any difficulties in submitting your application or come across any financial abuse to secure a job opportunity with us, please submit your query via email to recruitment@medcarehospital.com
Career Opportunities Medcare Hospitals
Medcare Hospitals Dubai offers a diverse range of career opportunities across multiple specialties, including:
Clinical roles: Physicians, Nurses, Technologists, Therapists, and Allied Health Professionals
Non-clinical roles: Administration, Finance, Human Resources, IT, Marketing, and Operations
At Medcare Hospitals Dubai, you can find opportunities at every stage of your career, from entry-level positions to senior management roles. The company provides a supportive and inclusive work environment that fosters professional growth and personal development.
Medcare Hospitals & Medical Centres HR Email
Email – recruitment@medcarehospital.com
Benefits of Medcare Hospitals Dubai Careers
Working at Medcare Hospitals Dubai offers several benefits, including:
Competitive salaries and benefits packages
Opportunities for professional growth and career advancement
Access to cutting-edge technologies and equipment
A supportive and inclusive work environment
Continuing education and training opportunities
Recognition and rewards for outstanding performance
Medcare Hospitals Dubai is committed to creating a workplace that promotes work-life balance and employee well-being. The company offers a range of health and wellness programs, including gym memberships, health screenings, and employee assistance programs.
Medcare Hospitals Dubai Careers FAQs
How can I apply for a job at Medcare Hospitals Dubai? You can browse current job openings and apply online through the Medcare Hospitals Dubai website or through job search platforms.
What qualifications do I need to work at Medcare Hospitals Dubai? The qualifications required will vary depending on the role you are applying for. Generally, clinical roles require relevant qualifications and certifications, while non-clinical roles may require specific educational and professional qualifications.
What is the recruitment process at Medcare Hospitals Dubai? The recruitment process typically involves submitting an online application, followed by an initial screening and assessment process. Shortlisted candidates may be invited for interviews, assessments, and reference checks.
What is the work culture like at Medcare Hospitals Dubai? Medcare Hospitals Dubai fosters a culture of inclusivity, collaboration, and professionalism. The company values employee well-being and encourages a healthy work-life balance.