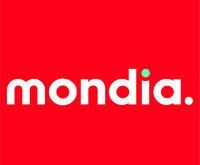 Mondia Group Careers 2021
At Mondia we connect people to digital experiences through meaningful partnerships
Information Technology & Services
About Mondia Group
Mondia is a leading mobile commerce company, dedicated to connecting, digitalising and monetising consumers worldwide. Mondia provides access to over 1.5bn consumers through more than 84 mobile operators across 60 countries. Mondia has deep insight into where the markets are headed and has the expertise to leverage best-in-breed technologies to solve business challenges while enabling the ultimate end-user experience. Mondia Pay, Mondia's digital payment entity, processes well over 2.1 billion transactions monthly and offers unparalleled reach for the world's most recognised brands and merchants. Mondia Pay connects premium merchants such as Deezer, PubG, OSN, Huawei, LaLiga and hundreds of smaller merchants to new audiences across the many markets they operate in. Mondia Pay provides a state-of-the-art, own-built next-generation platform that allows for a single API integration at speed. Mondia Pay also facilitates the seamless acquisition and end-to-end lifecycle management of subscribers. In addition to creating personalised digital experiences through its content-agnostic platform, Mondia's advertising and performance marketing agency is geared to drive and manage user acquisition throughout the full customer lifecycle journey. Continuously driven by innovation, Mondia Labs, Mondia's innovation hub, is driving entry into new sectors like health and creating disruptive products such as Monsooq. With offices in 19 locations across Europe, the Middle East and Africa, Mondia is committed to digitalise the globe through its distinctive technology, strategic partnerships and extensive network and global coverage.
Here Latest Mondia Group Jobs Openings
1) Head of Treasury – Apply For Job
2) Quality Assurance Engineer – Apply For Job
Our Products
DIGITAL SUCCESS IS ALL ABOUT GIVING END USERS WHAT THEY REALLY WANT.
We host in-house product solutions which are customised with international and local content to deliver personalised digital experiences. Whether it's sophisticated audio-video streaming, cutting-edge gaming, customised health content, frictionless digital payment solutions or simpler legacy mobile content, we have it covered.We enable telcos, merchants and brands to deliver what their customers really want. Explore our various verticals here.
Jobs and Careers
Are you driven to explore and expand the world of mobile technology? At Mondia, we're constantly connecting more and more people to ever-evolving digital experiences ranging from entertainment through fintech to mobile health.
Website
Company size
201-500 employees
Headquarters
Dubai, UAE
Founded
1999