Full Time
1500 - 20000 USD / Year
Salary: 1500 - 20000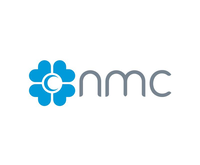 About NMC Hospital
NMC Healthcare is the most trusted and the largest private healthcare company in the UAE for over 40 years. With a dedicated team of doctors and paramedical and support personnel, NMC own and manage numerous healthcare facilities globally and treat millions of patients worldwide every year. The company has specialized verticals that include Multi-Specialty Care, Maternity and Fertility, Long-Term and Home Care, Medical Centres, Day Surgery Centres, Operations and Management.
Current NMC Hospital Careers Openings
1) Consultant – IT Security Audit
2) Manager, Marketing and Business Development
3) Obstetrics & Gynecology Consultant
6) Manager, Biomedical & IT Procurement
7) Registered Nurse – Labor and Delivery
9) Pediatric Ophthalmologist Specialist
11) Senior Manager, Enterprise Risk Management
Career With NMC Hospital 
At NMC Hospitel Careers UAE , we guarantee personalised care, genuine concern and a sincere commitment to the overall well-being of society. We believe that healthcare is simply not about detecting, diagnosing, informing or treating an individual but it is about helping people to lead a wholesome and healthy life. We are committed to serving the communities where we do business and pledge to provide our customers with hope ? Hope of a Healthy and Happy Life.
As the expression goes, 'The journey of a thousand miles begins with a single step', our incredible journey also began with our first step in 1974, when we established a small clinic and pharmacy in Abu Dhabi under the name New Medical Center (NMC).
NMC Hospital HR Email Address
najat.kentar@nmc.ae
likhitha.kotian@nmc.ae
reshma.jose@nmc.ae
rohith.pai@nmc.ae