Full Time
1500 - 20000 USD / Year
Salary: 1500 - 20000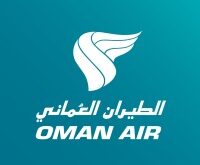 About Oman Air
Airlines and Aviation
Muscat, Sultanate of Oman
Oman Air, the flagship company of the Sultanate of Oman's Civil Aviation sector, commenced operations in 1993. Starting off as a regional player, Oman Air, as Oman's national carrier has witnessed rapid growth since the time it was established. Oman Air has played a major role in making Muscat a major traffic hub in the Middle East providing a fillip to commercial, industrial and tourism activities.
Current Oman Air Careers Openings
1) Lawyer  – Apply Here
2) Supervisor – Reservation and Ticketing.Manila – Sales – Apply Here
3) Vice President -Internal Audit – Apply Here
Career With Oman Air
As a full-fledged commercial airline of Oman, Oman Air has striven to maintain high performance standards in all aspects of its operation. The Oman International Services was established in the year 1970 & later Oman Aviation Services was founded on 1981 to extend services to the other airlines in terms of cargo handling, ground handling etc.
The Oman Air fleet consists of most modern and fuel- efficient aircraft with aesthetically designed interiors. Ultra- modern in-flight service equipment is deployed on-board to improve safety and overall performance. Investment in new technology, planning and product innovation has propelled Oman Air to the forefront of the aviation industry.
 Oman Air Careers
Nurturing bright and dynamic individuals
Oman Air has built up a reputation as a strong, competitive leader in the airline industry. We are committed to recruiting and nurturing bright and dynamic individuals to meet our manpower needs. In the new millennium, our mission is to seek out new ways to develop and improve our position as a leader in aviation excellence.
We believe our people are the reason behind our success and we offer you a once in a lifetime opportunity to work in a team based customer oriented environment. Our emphasis is on continual staff development we achieve through the training we impart to our staff members.
Joining Oman Air
Oman Air recruits fresh graduates as well as those with a few years of working experience for their different administrative and technical divisions. There exist in Oman Air, positions that cater to the expertise of individuals with different skill sets.
Our different business units offer a world of exciting opportunities in an industry where business-models change. Modernization, and cutting edge technologies create an environment where each person can fully participate in achieving business and personal success.
For those who enjoy the challenge of competing in the global marketplace, and want to be part of a team that delivers the best air travel service in the world we have opportunities in Engineering, Airport jobs, Administrative / Clerical, Cargo, Flight attendants, Management, Reservation etc.
If you are a definite go getter and a person with a never say die attitude, you can look forward to overseas postings wherein you will acquire international experience in managing one of the airline's offices worldwide.
Candidates interested in a career as a pilot can opt for our Cadet Pilot scheme. A keen interest in taking up life-long challenges as an airline pilot is a prerequisite. For those who possess the relevant experience, Oman Air has careers at the commander level.
A career that takes you around the world! Be a part of our elite team of cabin crew and experience new cultures and meet new people and delight in bringing excellent customer-service. Those who meet our rigorous selection procedures can look forward to an attractive remuneration package and excellent training programmes.
Employee Benefits
At Oman Air, we offer a competitive total rewards package that few other companies match. These employment privileges are extended to your family members too.
– Health and Life Benefits
Oman Air has an outstanding package of health and life benefits for employees and their families. We offer a variety of medical plans, life, disability, vision, as well as optional plans such as long term care, legal aid, and reimbursement accounts.
– Travel
Oman Air extends travel privileges to our employees and their families to enjoy the ability to travel almost anywhere in the world on our flights. They can also take advantage of discounted travel on other airlines and enjoy special rates on hotels, car rentals, cruises and more.
– Career Development
We encourage our employees to grow professionally, and receive the support and resources to reach their full potential.
Application Guide
– How to apply
Visit our Careers Page on the Website and if you have seen a job we are advertising that interests you then you can apply directly by e-mailing your resume to us. We will assess your suitability for any position you specifically apply to and respond to you within 6 weeks if there is interest in meeting you to assess you further for the position.
If you have not heard from us within 6 weeks, please assume you have not been short-listed for this role.
– If you are short-listed for an opportunity
Interview, Psychometric Analysis, Presentation, Assessment Center and/or role specific Job Simulations are done depending on the post you have applied for. The process of meeting and assessing all candidates dictates the speed at which decisions can be made and the feedback be given. We endeavor to reply to candidates as soon as is practical which is normally within 3 weeks of interview.
Potential Candidates are contacted to gain relevant work Referee details for contacting as part of the Selection Process. Referee contacts may be made by Phone or e-mail, whilst on hold and unsuccessful candidates are advised of their status.
– Other prerequisite clearances needed
Dependant on position and seniority candidates will be required to undergo varying degrees of Medical Checks. Security Checks will also be made prior to final clearance to join being given. In some cases Contracts will be dispatched to candidates prior to the Clearances being given, however the Contract terms clearly state that the Contract is subject to obtaining these Clearances.
If employed don't resign from your current employment until you are advised formally that you are cleared to join.
Latest Vacancies
Website
Industry
Airlines and Aviation
Company size
5,001-10,000 employees
Headquarters
Muscat, Sultanate of Oman
Founded
1993
Specialties
Airlines, aviation, and Airports