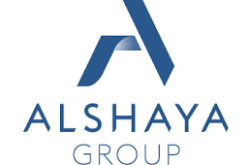 Website Alshaya Group
Performance Marketing Specialist Jobs in Dubai
About the job
Role Profile:
The Digital Performance Marketing Executive will support the Digital Performance Marketing Manager deploy campaigns, track and report on campaigns to support our marketing goals.
In line with our strategy, he/she will monitor campaigns ensuring they are making a measurable commercial contribution to Starbucks through increased customer acquisition, with a particular focus on our loyalty program and our ecommerce channels and digital platforms, and increased footfall to our stores. He/ she will be responsible for ensuring KPIs are monitored and reported on to evaluate our marketing spend (e.g. ROAS), so that we take action to improve future campaigns based on findings.
He/ she will also play a role in the ongoing digital transformation of Starbucks MENA by overseeing the Starbucks location map data is maintained and accurate to further ensure improved customer engagement in both a paid and unpaid/organic traffic capacity. The ideal candidate will be a relentless promoter of continual performance improvement, will enjoy exploring new ways of doing things, and will inspire peers and partners to do the same.
Knowledge:
Digital media landscape and trends, proficient knowledge of digital analytics (GA), Google Ad tools, and Google maps. Proficient knowledge of the latest social media advertising tools and platforms, understanding of the MarTech landscape and likely evolution, digital native content creation.
Experience:
2 years focused on end-to end-delivery of cross-channel digital campaigns
Experience as digital marketer in a fast-paced omnichannel retailer is essential
Experience working in a digital media/ advertising agency is a valuable plus
Experience with large regional organizations is a plus
A strong track record of rolling out digital marketing campaigns and reporting thereafter.
Skills:
Solid knowledge of digital and social channels; creative judgment; marketing performance monitoring and reporting; in-depth knowledge of Google tools is required (Adwords, Analytics, etc.); mobile marketing and remarketing; programmatic advertising; good understanding of ecommerce is a valuable plus.