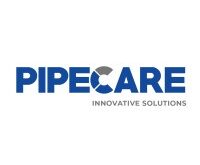 Pipecare Group Careers 2022
Innovative Solutions
About Pipecare Group
PIPECARE Group is a full-fledged Research & Development Centre with first class Engineers and a multitude of Ph.D. & M.D. Holders. We provide intelligent In-line Inspection Services to pipeline operators in the oil and gas industry and ensure pipeline integrity by providing highly accurate information for Maintenance and Repair Programs.
PIPECARE innovations are based on continuous product & services improvements & developments. We have the second-largest fleet of intelligent In-line inspection tools & full range of pipeline diameters from 2" to 56" in the world and have designed and manufactured inspection systems utilizing the latest technologies and highly skilled people.
Latest Pipecare Group Careers Jobs Openings
1) Executive Secretary – Apply For Job
2) Logistics Officer – Apply For Job
3) Quality Manager – Apply For Job
4) Supply Chain Manager – Apply For Job
5) Quality Manager/Director – Apply For Job
PURPOSE
Become a leader in the In-line Inspection by providing our clients with advanced technological solutions and partnerships.
VISION
Provide best-in-class pipeline integrity services to our clients, find innovative solutions to their challenges, and be their preferred partner of choice.
MISSION
build long-term relationships with our clients and other stakeholders and provide exceptional services by pursuing business through safe and environment-friendly operations, innovation, and advanced technology.
Our Core Values
SOLUTIONS
Our SOLUTIONS are key to supporting our clients with their integrity challenges
We continuously invest in R&D to ensure we offer Industry-First solutions to our clients
We have a high first run success rate and pride ourselves on accurate and timely reporting
We are proud to set out an impressive track record of completing challenging inspections
PEOPLE
Our PEOPLE are key to our success.
We believe local knowledge and communication are essential to our vast client base, thus we proudly invest heavily in our project management teams 'on the ground'
Our people are focused on a safety-first culture and we are proud of zero accident records
We nurture and empower our talented team who take pride in delivering excellent results for our client
INTEGRITY
INTEGRITY is what makes our business.
We focus on achieving the highest levels of industry standards
We have a very dedicated team of people who go above and beyond for our clients
We will always provide a suitable solution to any pipeline inspection challenge
Comprehensive In-line Inspection Technology Solutions
Built on a solid foundation, the PIPECARE Group provides a complete range of premium services for pipeline inspection and integrity management using our advanced technologies, including:
Pipeline Cleaning and Supply of Cleaning Tools
Caliper (Geometry) Inspection
High-Resolution Magnetic Flux Leakage Inspection (MFL)
Transverse Field Magnetic Flux Leakage Inspection (TFI)
Ultrasonic Wall Thickness Measurement (UTWM)
Ultrasonic Circumferential Crack Detection (UTCCD)
Ultrasonic Longitudinal Crack Detection (UTLCD)
Electromagnetic Acoustic Transducer Inspection (EMAT)
Specialized Downhole Tubular Inspection
Specialized Heater Tube Inspection
XYZ Mapping
CAREERS
Here at Pipecare, we need outstanding people who live our "PIPECARE" values. People who are solutions-oriented and approach life with integrity, curiosity, transparency, and pride.
Our people provide the talent, experience, and passion that lie at the heart of every one of our projects. This is our formula for success and we take pride in that.
We are always on the lookout for the best talent, so keep an eye out for open positions. In the meantime, check out and connect with us on our Life at Pipecare page on LinkedIn.
JOIN PIPECARE GROUP : CONTACT US
careers@pipecaregroup.com
Website
https://www.pipecaregroup.com/
Company size
201-500 employees