Full Time
1500 - 20000 USD / Year
Salary: 1500 - 20000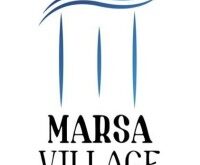 Job Details
Job Position – Sales Manager
Company Name –  Marsa Village
Employment Type: Full time
Location: Dubai Marina
Package: As per Company policy
-Being proactive sales and driving revenue for all outlet.
-Being creative, be able to analyst F&B market trend and create F&B promotion as well as sitting market pricing positions of each season.
-To be representation all outlets and taking care regular guests & VIPs.
-Team player for driving guest's satisfaction.
Work Experience
-3-5 Years experiences from 5 stars Hotel in Food & Beverage as well as Hotel outlets.
-Knowledge of Digital Marketing platform and understanding partnerships campaign.
-Understanding profit & loss in F&B area.
-Knowing database of corporate or Agency's clients must be advantage.

Email : kelly@marsavillage.com