Full Time
1500 - 20000 USD / Year
Salary: 1500 - 20000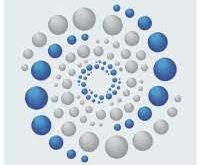 Seintiv Talent Solutions Dubai
GLOBAL TALENT CONSULTING FIRM
Global Talent consulting firm, to Recruit, Retain, and Nurture the Best Talent. Seintiv is one-stop shop for all talent-related solutions. Our bespoke solutions will help finding and retaining best talent, stay ahead of the competition, and multiply your success. Seintiv panel of Talent subject matter experts, researchers and world's leading business leaders provides proven solutions to clients in context to the fast-evolving business framework.
Current Seintiv Talent Openings
1) Senior IT Support Specialist
3) Head of Customer Aquisition
Career With Seintiv Talent Solutions
We invest time & efforts to make the businesses thrive using the unique Seintiv philosophy. WHY SEINTIV? – Decades of collective talent experience with global footprints – Professionalism of a big firm, with the energy & agility of a start-up – Client-obsessed, and ensures everything to make our client successful – Value relationships, take a long-term view to our partnerships WE MAKE IT HAPPEN: Seintiv = The Science Behind Your Success – Global Talent Network to ensures wider reach – Industry Experts led bespoke solutions – Client Focused Delivery – We make it happen OUR CAPABILITIES: Seintiv Unique TLCM technique makes us the one-stop shop for all your talent-related challenges, backed by our expertise – Executive Search & Recruiting – Employer Branding & Creating EVP – HR Technology, Innovation, & Bots – Career Transition & Outplacement – Background Verification – Performance Management & Compensation Design – Talent Engagement & Management Follow us & sign up for free newsletters.
What We Do
Seintiv is your talent lens to this new world. With our complete coverage over 100% of the talent value chain, we are your answer to all your talent problems. Today's business world is volatile, uncertain, complex, and ambiguous. Talent scenarios are changing continuously.
Meet Our Board
Seintiv's Global Partnerships ensure we stay current on our Talent Solutions for any part of the world, and we can infuse global best practices in our talent advisory. Our first priority is to provide the most effective responses to our clients toughest talent issues in the most rapid and cost effective way.
Careers at Seintiv
With our unique expertise, we help you select the right talent for the right job.
Website
Industry
Management Consulting
Company size
11-50 employees
Type
Privately Held
Founded
2021
Specialties
CXO & Board Search, Talent Heat Maps, Executive Search, EVP – Employer Value Proposition, TLCM – Talent Life Cycle Management, Integrated HCM Solutions, 4D Model – Engagement, Learning, Performance & Customer Success, Insurance & Benefits, Health & Wellbeing, Employer Branding, Social Media Strategy, Cultural Transformation, Leadership Coaching, Career Transition & Transformation, Campus Success Framework – Future Skills, and Quinfy – Blockchain Background Verification Tool