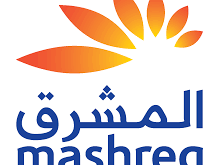 Website Mashreq Bank
Senior Digital Specialist Jobs in Dubai
About the job
Job Purpose:
Spearhead the development of digital content, applications and interfaces for various delivery channels – Website, Mobile, Digital Interactive Devices, Internet Kiosks, Email, ATM etc for the Electronic Business & Innovation.
Key Result Areas:
Manage and strategize the User experience for the Mashreq mobile applications.
Manage the User experience and interface for Corporate, Islamic.
Manage development of digital content to implement new and improved techniques for online & mobile applications for Electronic Business & Innovation.
Manage digital application architecture with key delivery focus on online, mobile and rich media interactive devices.
Manage digital application with key focus on UI & UX framework.
Manage analytics dashboards for all online and mobile applications.
Develop innovative app models to bring traffic and users to online and mobile applications basis the guidance from channel manager and Electronic Business Unit.
Ensure optimal management of content for Retail Banking information across website, mobile apps and innovative digital interfaces.
Ensure that the graphical, navigational, interactive and informational features of the alternate channels are always of a high standard and effective in both customer service and fulfillment and the generation of new business.
Liaise and follow up with the different areas within RBG / external sources to obtain required information to be published digital, online and mobile channels.
Liaise with backend office processes (operations) to ensure adherence to service standards for web, mobile & email content management.
Aid product management in the creation and execution of online marketing campaigns.
Meet deadlines and targets set by segment & marketing for campaign execution on the alternate channels.
Knowledge, Skills & Experience:
5+ years of website development.
2+ years of mobile and hybrid app development.
Strong UI and UX skills.
Experience in Java, HTML, XHTML, CSS3, web 2.0 technologies and web services.
Experience in implementing and managing Google AdWords and Google Analytics.
Experience in online customer engagement tools for the online and mobile mediums.
Ability to work on multi channel digital application platforms.
Experience in web development languages.
Experience in Web hosting servers, Triton and Microsoft SharePoint.
Proven success leading multi-functional teams coupled with the ability to influence others and build relationships.
Excellent communication skills with the ability to communicate thoughts and ideas to diverse audiences.
Ability to involve and motivate others in activities and make creative use of available tools and techniques.
Ability to adapt to a dynamic, rapidly changing environment.