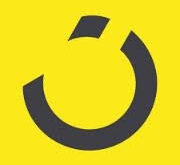 Website Noon
Senior Executive Jobs in Dubai
About the job
Who we are?
noon was born with the mission of building an ecosystem of homegrown digital companies from the region, for the region. We are here to safeguard the future of our digital landscape for now and generations to come. We are an extremely fast-paced startup with high ambitions. noon is the home team of the Middle East, here with an ambition to become the home screen of the region
What will you do?
Ensure shipment planning & movement of goods
Shipment Planning
To identify monthly load at route level given business unit
Assigning mode & forwarder at PO level
Creating logistics PO
Publish shipment ETD & ETA
Product Movement
Assign is the forwarder well in advance
Ensure timely handover of goods at origin
Arranging timely inspection report (IR)
Shipping Documents & rates validation
Shipment tracking at every stage
Follow up with vendor on shipping document
Upload the shipping document in shared drive
Coordinate with 3PL on BOE & gate pass
Timely release of delivery order by carrier/ from free zone
Ensuring timely custom duty payment via CDR / SADAD
Ensure timely clearance at border
Inform the warehouse team on shipment release in timely manner
3PL Management
Ensure timely pick up & delivery
Timely release of B/L or BOE
Ensure daily tracker update by 3PL
Ensure invoice & cost details update by 3PL
Timely payment invoice upload in shared drive
Raising the FIN tickets for 3PL payments
MIS & Documentation
Daily shipment progress update in tracker
Shipping document upload in shared drive
Validating BOE/ Bayan & Duty %
Providing basic cost data against GRN QTY
Who will excel?
The ideal candidate will be comfortable in a fast-paced, multi-tasked, high energy environment. They will be a creative and analytical problem solver with a passion for delivering results.
At noon we have courage to pursue what seems impossible, we work hard to get things done, we go great lengths to ensure that the experience of everyone from our customers, to our sellers or noon bandidos is stellar but above all we are grateful for the opportunities we have.
If you feel the above values resonate with you – you will enjoy this incredible journey with us!