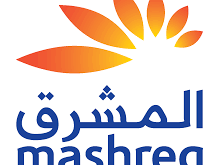 Website Mashreq Bank
Senior Officer Business Development Jobs in Abu Dhabi
About the job
Job Purpose
Sell entire range of business banking products to potential SME prospects & to maintain strong relationships with existing clients of the bank.
Key Result Areas
Achieve monthly sales targets in the financial year.
Prospect in targeted markets that require meeting standards in phone calls and face-to-face visits.
Present and sell all business banking products & services to potential customers in an ethical structured & professional manner.
Maintaining and developing relationships with existing customers to enhance the cross sell opportunities.
Adhere to Bank's KYC & AML policy.
Ensure that the KYC guidelines are adhered while onboarding the business banking customers
Acting as an external personal contact between the bank and its existing and potential markets.
Conducting micro marketing activities that include participation in various SME events and other direct marketing activities.
Handling objections with a view to getting the customer to buy.
Record all sales activities in Daily Sales Reports and update CRM for leads and contacts.
Participate in a Team Activities like morning huddles, training and coaching, complete mandatory compliance and fraud trainings, Lean & rewards celebrations.
Knowledge, Skills And Experience
Sales profile that require confidence, persistence, personality and verbal written
Basic knowledge of products, service policies and processes of SME Banking.
Graduate any discipline with 1-2 years banking sales experience.