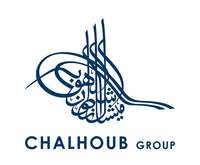 Website Chalhoub Group
Senior Solutions Architect Jobs in Dubai
About the job
Who We Are
Chalhoub is the leading luxury retailer in the Middle East. With more than 600 stores, 300 brands, and over 65 years of experience in the region, we are the premiere destination for luxury goods. To fuel the next stage of the organisation's growth we are looking to build a world class team. From physical retail through to supply chain and customer loyalty, we aim to use technology and data to continuously improve every aspect of our operations. We are looking for top talent to join us on this journey.
The role
This is a fantastic opportunity for a Senior Solutions Architect to join a leading retail group in the middle east, working as part of the Digital Technology Team. You will be responsible for the solution design and architecture of project streams. This will include product evaluation, technology impact assessment, project blueprint and HLD, functional design oversight and application of standards to projects / applications. The ideal candidate will work independently with minimal supervision, closely collaborating with other solution architects, business analysts and project managers.
You will interact with delivery teams to validate and construct solutions designs across the enterprise systems and will also participate in delivery projects to perform compliance checks and ensure product quality and alignment with IT processes. You will also proactively incorporate the Design Authority board to ensure solution proposals are compliant with the Group's overall Enterprise Architecture principles. You must have strong communication skills and be organized in your approach to daily tasks. You should have previous experience in software and hardware implementation projects and a proven track record in documenting functional and technical designs following industry best practices and tools.
Organizational
What you'll be doing

Follow all relevant IT policies, processes and standard operating procedures so that work is carried out in a controlled and consistent manner
Manage activities under minimal supervision – we need a self-starter
Operational

Escalate complex problems, where relevant, to ensure swift and efficient resolution
Carry out and communicate the outline and high-level architecture/design activities on projects/products, working with peers to facilitate successful delivery
Ensure appropriate and timely escalation of key architectural/design decisions (KDD's)
Participate in Request For Proposals (RFP's), evaluating the architecture of 3rd party solutions, performing detailed technical assessments and advising business colleagues on technical fit into as-is technology landscape
Collaborate with and, where required, lead system integration partner resource on low level technical design and delivery of the solution
Partner with business and technology subject-matter experts to elicit and translate business requirements into technology solutions which align with the strategic direction
Work as part of a team of Solution Architects, providing governance of consensus-based scalable and adaptable architectures including peer reviews and design authorities
Present and gain consensus for architectural artefacts at design authorities
Run design authority sessions, in collaboration with other Solution Architects, to evaluate architectural artefacts against established principles, policies and standards
Identify opportunities for innovation within the architecture in support of the business & technology strategies
What You'll Need To Succeed

Undergraduate degree in one of the following disciplines: Computing, Engineering or Mathematics
A minimum of 6 years' experience working in technology related environments as a Business Architect, Technical Architect, Solution Architect, Lead Engineer/Developer or equivalent role
Experience of architecting complex solutions – multi-domain, multi-technology, externally-sourced
Possess a strong background in different technologies focusing on business applications with experience of a variety of different approaches, frameworks and coding languages
Crucially, have experience in the application of technology to business processes with a good understanding of Retail as an industry
Experience of Agile, Iterative and Waterfall delivery lifecycles, including the responsibility of an architect within each
Previous experience of Software Development/coding during your career
Demonstrated experience in at least one area of digital applications/technologies
Knowledge and experience of implementing cloud-hosted software solutions – IaaS, PaaS and SaaS
Experience working with integration technologies and a good understanding of design patterns and frameworks
Possess a strong technical and functional experience in Retail and Enterprise applications, such as Oracle Retail, Oracle EBS, SAP Retail, warehouse management, order management etc.
Working knowledge of at least one of the following database technologies: RDBMS, NoSQL, Graph etc.
Working knowledge of at least one of the following programming/scripting languages: C, C#, Java, PLSQL, Perl, Python, PHP, HTML, Javascript etc.
Ready to join our exciting transformation to become a hybrid retailer, bringing luxury experiences to the fingertips of our customers everywhere? Now's your chance. By being part of our journey here at Chalhoub Group, you can make a real impact on customers and some of the finest brands in the world. In return, you'll have everything you need to innovate your career.
What We Can Offer You
We will help shape your journey with us through enriching experiences, learning and development opportunities and exposure to different assignments within your role or through internal mobility.
Our Group offers the opportunity to support careers that may span different teams, different job roles, different categories and even different countries. We offer diverse career paths for those who show drive and passion as well as the desire to learn and grow.
Amazing Benefits
We recognise the value that you bring, and we strive to provide a competitive benefits package which includes health care, life insurance, child education contribution, remote and flexible working as well as exclusive employee discounts.
Additional information
Remote status Flexible remote