Full Time
1500 - 20000 USD / Year
Salary: 1500 - 20000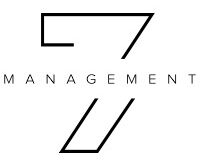 Job Details
Job Position –  Social Media Manager
Company Name – 7 Management
A strong affinity for the F&B industry to lead social media efforts. As the Social Media Manager, you will be responsible for developing and executing captivating social media strategies that engage our target audience, showcase our culinary offerings, and elevate our brand presence within the food and beverage segment. Your expertise in content creation, community engagement, and social media trends will be crucial in enhancing our online visibility and customer interactions.
Responsibilities:
-Develop and implement comprehensive social media strategies that align with business goals, target audience preferences, and industry trends.
-Collaborate with cross-functional teams to ensure consistency in messaging and brand representation.
-Curate user-generated content to showcase customer experiences and build an authentic online community.
-Manage and oversee social media platforms, including Instagram, Facebook, Snapchat, and TikTok, ensuring consistent posting schedules and engagement.
-Stay updated with platform algorithm changes, trends, and best practices to optimize content performance.
-Foster meaningful interactions with followers by responding to comments, messages, and mentions in a timely and engaging manner.
-Initiate conversations, polls, and contests that encourage audience participation and build a loyal online community.
-Identify and collaborate with food and beverage influencers, chefs, and bloggers to amplify brand awareness and reach new audiences.
-Develop partnerships and content collaborations that align with our brand values and offerings.
-Plan and execute social media campaigns, promotions, and giveaways that drive user engagement, website traffic, and sales conversions.
-Monitor social media metrics and analytics to track performance, measure campaign effectiveness, and identify areas for improvement. Provide regular reports and insights to inform future strategies and content decisions.
Qualification :
-Bachelor's degree in Marketing, Communications, or a related field.
-Proven track record of managing and growing social media platforms, including Instagram and Facebook.
-Strong understanding of social media algorithms, trends, and best practices.
-Exceptional written and visual communication skills, with an eye for detail and aesthetics. Proficiency in content creation tools, and photo and video editing software.
-Experience in influencer outreach and collaboration is a plus.
-Analytical mindset with the ability to interpret data to optimize social media strategies.
Email : CAREERS@7MANAGEMENT.ME