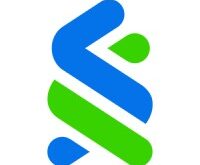 Website Standard Chartered Bank
Standard Chartered Bank Careers 2022
Banking London, England
About Standard Chartered Bank
We are a leading international banking group, with a presence in more than 60 of the world's most dynamic markets. Our purpose is to drive commerce and prosperity through our unique diversity, and our heritage and values are expressed in our brand promise, Here for good.
Standard Chartered PLC is listed on the London and Hong Kong Stock Exchanges.
Here Latest Standard Chartered Bank Jobs Vacancies
1) Head, Middle Market – Apply For Job
2) Performance, Reward and Benefit Specialist – Apply For Job
3) Business Development Manager – Apply For Job
4) Head of Korea Desk, Regional Account Manager – Apply For Job
5) Head, Credit Cards – Apply For Job
6) Client Manager, IC / FI – UAE Nationals Preferred – Apply For Job
7) Director Credit Sales – Apply For Job
8) Associate Director, Leveraged & Acquisition Finance – Apply For Job
9) Manager IT Operations – Apply For Job
A Carbon-Free Future For All
It's time for change. It's time to leave carbon behind. That's why we're partnering with our clients to achieve net-zero emissions by 2050.?
Our Long-Term Ambition
Accelerating zero The world must reach net zero carbon by 2050 or face a climate catastrophe.
We've pledged to transition all our activities by 2050, and to provide the advice and financing our clients need to reduce carbon emissions as quickly as possible, without slowing development.
Our ambition is to help provide clean energy to one billion people in Africa, drive carbon-free transport in the Middle East, decarbonise Asia's manufacturing industry, and develop innovative businesses in the 'blue economy'.
Lifting participation Women and small businesses in our core markets struggle to gain access to the financial system, preventing them from saving for their futures and growing their businesses.
Through partnerships and technology, we will expand the reach and scale of financial services to promote economic inclusion.
Our ambition is to improve the lives of one billion people and their communities.
Resetting globalization Globalization has lifted millions out of poverty, but left too many behind. As division and inequality have grown, so has the negative impact on our planet.
We advocate a new model of globalization based on transparency to build trust, and promote dialogue and innovation.
We can connect the capital, expertise and ideas needed to drive new standards and create innovative solutions for sustainable growth.
Our ambition is to help 500,000 companies improve working and environmental standards and give everyone the chance to participate in the world economy.
Overseeing Our Strategy
Our Board is collectively responsible for our long-term success, and for ensuring that the Group is led within a framework of effective controls.
The Board sets our strategic direction, approves our strategy and takes appropriate action to ensure that we have the resources we need to achieve our strategic aspirations.
The Board considers the impact of the decisions it makes, and its responsibilities to all our stakeholders,
including colleagues, shareholders, regulators, clients and suppliers, as well as to the environment and the communities where we operate.
Our six Board committees play an important role in supporting the Board.
The committees all consist of non-executive directors, and our Board Financial Crime Risk also includes three external advisors.
1) Banking
Banking Services
Our simple, flexible banking products and service will help you make the most of every opportunity and experience. Learn More
Our products and services help corporations, financial institutions, governments and investors worldwide to create new value and opportunities across their ecosystem. Learn More
Islamic Banking
Where belief meets innovation
Inspired by the Arabic word for 'truthful', Saadiq is our global Islamic banking network, spanning Asia, Africa, and the Middle East. With our dedicated Islamic banking team working alongside a renowned advisory committee of scholars – as well as local Shariah supervisory committees for Pakistan and Malaysia – we combine deep Shariah expertise with strong business acumen.
A relationship you can trust
We put your beliefs and values first. With outstanding benefits, world-class customer service and relationship management, we offer perfectly tailored solutions for you and your business.
We have a strong global network and have developed a wide range of best-practice Islamic financial services across many different countries. Our  broad suite of fully Shariah-compliant products are designed to meet all your banking needs, in the market where you live and work.
Industries in Transition
With topics around urban transformation, energy transition, the future of transport and critical infrastructure across Asia, Africa and the Middle East, this content series will unearth fresh trends and showcase how we are supporting clients in the transition towards a more sustainable and inclusive future.
LIBOR Transition
Preparing for benchmark interest rate reform – find out more about LIBOR, the rationale behind the global benchmark reforms and what you can do to prepare.
In line with the Working Group on Sterling Risk-Free Reference Rates' updated roadmap and milestones, Standard Chartered has now ceased offering new LIBOR-linked transactions or facilities with effect from 1 January 2022. This is applicable across all jurisdictions where the Bank operates and applies to our all asset classes within our Personal, Business and Private Banking offerings. New USD LIBOR transactions (in overnight, 1M, 3M, 6M, 12M settings) can only be offered for risk management of a client's existing positions.
If you have any questions or require further clarification, please contact your Relationship or Product Manager at the Bank, or send an email to IBOR.Transition@sc.com.
2) Careers
Join one of our early careers programmes and you won't be seen as a number. You'll be seen as a future leader with the potential to change not just the future of banking, but the future of the world. With the support, autonomy and opportunity to make an impact in international markets, you'll work with colleagues from diverse backgrounds and learn directly from senior leaders.
International Graduate Programme
Careers for experienced professionals
We're an international bank, nimble enough to act, big enough for impact. For more than 160 years, we've worked to make a positive difference for our clients, communities and each other. And we're on a journey to innovate and transform, with the employee experience at the heart of our evolution. We question the status quo, love a challenge and enjoy finding new opportunities to grow and do better than before.
Ready to apply?
If you're looking for a career with purpose and want to work for a bank making a difference, we'd love to hear from you.
Website
Company size
10,001+ employees
Headquarters
London, England
Specialties
Personal Banking, Corporate Banking, Islamic Banking, Private Banking, Wealth Management, Commercial Banking, Banking, Financial Services, and Finance
# Livegulfjobs # Liveuaejobs # Gulfjobs # Jobs in UAE # Jobs In Dubai # Vacancies # jobs in Abu Dhabi # Careers # Jobs Vacancies
# LinkedIn Jobs # Dubai Job Vacancy # Emirates