Full Time
1500 - 20000 USD / Year
Salary: 1500 - 20000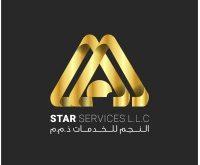 About Star Services LLC
Star Services LLC was founded in 1989 in Abu Dhabi to source top talent for leading industries. Under the leadership of its founder Mr. Al Qubaisi, the firm has become a leading provider of HR and recruitment solutions in the UAE, based on trust, professionalism, and cooperation.
Current Star Services Careers Openings
1) Customer Service Executive – Apply Here
2) Lead Offshore Construction Engineer
3) Sr. Offshore Construction Engineer
4) Sr. Field Engineer
Candidates must have experience in Offshore Company

Email : careers@starservices.ae or melanie@starservices.ae
5) Project Document Controller – Apply Here
6) Data Entry Operator – Apply Here
7) Lifting Supervisor – Apply Here
8) Demand Response Section Head – Apply Here
9) Public Relation Officer – Apply Here
10) Planning Section Head – Apply Here
11) Energy & Water Efficiency Performance Director – Apply Here
12) Speech Therapist – Apply Here
13) Ophthalmologist Doctor – Apply Here
14) Water Efficiency Policies Senior Specialist – Apply Here
15) Water Policy Senior Specialist – Apply Here
16) Shift Manager – Apply Here
17) Qa / Qc Engineer – Apply Here
Star Services Abu Dhabi Career opportunities
Star Services Careers refers to job opportunities available within the organization Star Services LLC. Potential employees can search and apply for various positions in the company that align with their skills and experience. Star Services LLC provides a supportive and dynamic work environment, promoting personal and professional growth for its employees.
Star Services HR Email Address
CV@STARSERVICES.AE
joyston@starservices.ae
careers@starservices.ae
melanie@starservices.ae