Full Time
1500 - 20000 USD / Year
Salary: 1500 - 20000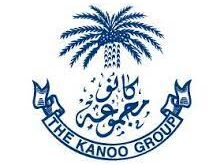 About The Kanoo Group
Delivering Sustainable Excellence
International Trade & Development
The family business first made its name in the shipping industry, challenging the long established British firms that had come to dominate the Arabian Peninsula. Kanoo Shipping is the first Arab shipping agency in the region in 1911 and one of the founders of S5 Agency World Ltd. At present, Kanoo Shipping is the largest regional shipping agency in the Middle East which operates in 20 countries and all principal ports and offshore tanker loading terminals around the Arabian Peninsula, including Iraq. Kanoo Shipping handles 19,000 port calls every year through its professional network, which covers all ports in the Suez to Sri Lanka range and East/South Africa, and represents some of the oldest, largest and most respected ship owners and operators in the world. In addition to its fully-owned offices and joint ventures, the company's regional network operates through established partners in Egypt, Jordon, Lebanon, Pakistan, India, Sri Lanka, Seychelles, Kenya, Tanzania, Mozambique and South Africa. Similarly, the family's involvement in the travel industry dated back to 1937 when Kanoo Travel began providing refueling facilities for Imperial Airways, one of the first British commercial long-haul airlines, for flights en route to India and Australia. In 1947, Kanoo Travel became the first IATA agency in the Middle East and the very first travel company in the Middle East to receive the ISO certification in 1997. Kanoo Travel now operates in 180 IATA locations with a large portfolio of corporate clients in the Region, as well as a strong Global presence through its Network Partner – American Express Travel Services, and a 24-hour Regional Call Center. Today, for over 125 years, the family-run business has diversified business industries across the Middle East into various divisions: shipping, travel, machinery, logistics, property, oil & gas, power industrial chemicals, training, joint ventures, retail and commercial activities, among others.
Current The Kanoo Group Careers Openings
The Kanoo Group Career
We recognize the family's importance and priority in life. We are pleased that you have taken the first step to finding out a career at The Kanoo Group. We offer services in four defined areas of business; logistics, as an international shipping agency, a provider of exhibitions services and in freight forwarding; a travel agency; services to the oil and gas and construction industries lastly activities that are covered by our joint venture companies. With around 1,000 direct employees, which comprises of around 30 different nationalities and with 6,000 employees working in the various joint-venture companies, working at The Kanoo Group can offer you opportunities at one address.
Website
Industry
International Trade & Development
Company size
1,001-5,000 employees
Type
Privately Held
Founded
1890
Specialties
Shipping, Travel, Holidays, Machinery, Oil & Gas, Power & Industrial Projects, Courier Services, Logistics, Freight, Industrial Chemicals, Exhibitions, Industrial Products, Machinery Rentals, Storage Systems, Property, Steel, and Reinforcing Steel