Full Time
1500 - 20000 USD / Year
Salary: 1500 - 20000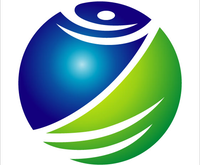 About ZULEKHA HOSPITAL
Hospital & Health Care DUBAI
Zulekha Healthcare Group provides advanced medical services to the Middle East region providing specialized treatment in over 20 disciplines. Our mission is to make high-quality health care more accessible to those who live and work in our community. At Zulekha, we know the real difference in our care is the talent and dedication you bring to us. Join us & experience the Zulekha difference a work culture that motivates, values & recognises the employees!
Current Zulekha Hospital Careers Openings
1) Light Vehicle Drivers – Apply Here
2) Pediatric Neurologist – Apply Here
3) Internal Medicine – Apply Here
About Zulekha Hospital Careers
Zulekha Healthcare Group is a Superbrand and among the forerunners in UAE healthcare. Today the Zulekha Healthcare Group includes two multidisciplinary hospitals in Dubai and Sharjah, as well as UAE medical centres and pharmacies providing specialised services in over 30 disciplines.
The group also has a multidisciplinary hospital in India – Alexis. Zulekha Hospital in UAE has received extensive recognition for its commitment towards quality care and sustainable business practices, and received the prestigious accreditation by JCI & CAP and also received the Dubai Quality Award for the second time in four years, underling a commitment to providing high-quality healthcare to patients and society.
We invite all passionate healthcare professionals to join a renowned healthcare provider. Currently employing over 4000 employees, we offer an inclusive and progressive culture with opportunities for continuous learning and development. With a commitment to responsibly treat our patrons with the best in class services, we believe in employing able experts across multiple disciplines. Keep a watch on our vacancies at zulekhacareers.com and apply to suitable positions matching your skillsets. You may also mail your resume to us on hr@zulekhahospitals.com
Zulekha Hospitals wins Dubai Quality Award in 2015
Dubai, UAE, 21 April, 2015: Zulekha Hospitals received the prestigious Dubai Quality Award from H.H. Sheikh Mohammed Bin Rashid Al Maktoum, Vice President and Prime Minister of the UAE and Ruler of Dubai, at the 21st Business Excellence Awards Ceremony.   The Dubai Quality Award was presented by Sheikh Mohammed to Dr ZulekhaDaud, Founder and Managing Director of Zulekha Hospitals, who was accompanied Zanubia Shams, CEO of Zulekha Hospitals, and business associate Adnan Al Talyani.
Zulekha Hospitals HR Email Address
hr@zulekhahospitals.com
HRDEPARTMENT@zulekhahospitals.com
hrservices@zulekhahospitals.com
ushaikh@zulekhahospitals.com