Full Time
1000 - 100000 USD / Year
Salary: 1000 - 100000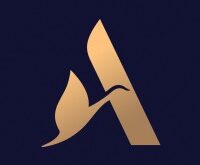 Website Accor Hotel
Accor Hotel Careers Jobs Openings Dubai 2022
About Accor Hotel
We are far more than a worldwide leader. We are more than 260,000 hospitality experts placing people at the heart of what we do, and nurturing real passion for service and achievement beyond limits. We take care of millions of guests in our 5,100 addresses.
Our 39 dynamic brands; ranging from luxury to economy are established in 110 countries and are continuing their steady growth. A new Accor address opens every two days.
Here Latest Accor Hotels Jobs Openings (11Nos)
Hiring
Accor Hotel
1) Hostess
2) Lobby Ambassador/Guest Relations Officer (bilingual)
3) Restaurant Supervisor
4) Telesales Agent/Customer Service Representative
5) Bartender
6) Assistant Restaurant Manager
7) Waitress
8) Demi Chef De Partie – Mediterranean Cuisine
9) Junior Sous Chef – Mediterranean Cuisine
10) Stewarding Shift Leader
11) Revenue Manager
Job Location: Dubai
Education: Degree/Diploma or (Equivalent)
Experience: With minimum of 2 years of experience in a 5 star hotel
Candidate's Availability: Inside UAE
Availability: Immediately
Email1: wendy.domiquel@accor.com
Email 2: ha089-hr3@accor.com
Because we take care of millions of guests and each of our hotels is a world in itself, where every action counts. We strive to make positive impact both locally and globally, to ensure hospitality benefits not only the few, but all.
Why work for Accor?
We are far more than a worldwide leader. We welcome you as you are and you can find a job and brand that matches your personality. We support you to grow and learn every day, making sure that work brings purpose to your life, so that during your journey with us, you can continue to explore Accor's limitless possibilities.
By joining Accor, every chapter of your story is yours to write and together we can imagine tomorrow's hospitality. Discover the life that awaits you at Accor, visit https://careers.accor.com/
Do what you love, care for the world, dare to challenge the status quo! #BELIMITLESS