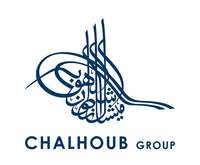 Associate Data Analyst Jobs in Dubai
About the job
Chalhoub is the leading luxury retailer in the Middle East. With more than 600 stores, 300 brands, and over 65 years of experience in the region, we are the premiere destination for luxury goods. To fuel the next stage of the organisation's growth we are looking to build a world class data/analytics capability. From physical retail through to supply chain and customer loyalty, we aim to use technology and data to continuously improve every aspect of our operations. We are looking for top talent to join us on this journey.
As a Data Analyst for Procurement, you will use data from both physical and digital channels to develop a robust understanding of the performance of our business. You will be a critical partner for our business leaders in the Procurement space
What you'll be doing:
Developing a unified view of E2E Procurement processes and actively participating in setting up E2E procurement system and performance
Increasing the productivity of Procurement operations by harnessing data to simplify, improve UX, automate, reduce errors and accelerate time-to-value.
Generating actionable insights from data and championing their use to drive value
Predicting and forecasting potential outcomes, to support Procurement proactivity
Data-driven recommendations to optimise productivity, value and customer delight
Identifying new opportunities and business use cases to generate value
Working with the core data team to operationalise and deliver impact through data products
Championing the growth of trustworthy data critical to Procurement operations
Keeping your knowledge up to date via training and on the job learning
Being a positive ambassador of the broader data organisation and culture
Championing use of procurement Spend Analytics tool ensuring accuracy of data and driving value by proving insights into opportunities for further cost optimisation/ value generation
Monitoring governance and realisation of Procurement savings across all categories
Assisting strategic category managers in analysing suppliers' proposals and modelling savings scenarios
Understanding the regional Procurement competitive landscape and identify and deliver data initiatives to generate competitive advantage
What you'll need to succeed:
Minimum 3 -5 years of experience
Demonstrated technical expertise with the ability to get clear value out of data
Ability to prioritise business needs and focus on the impactful opportunities
Talent to communicate with technical and non-technical audiences alike
Willingness to do some foundational "heavy lifting" in automating reporting and dashboarding, to enable business users to self-serve, prior to accelerating value through advanced techniques
First-hand experience of advanced analytics / machine learning concepts and techniques and their application to business decisions
Ability to interpret business questions and provide solutions through appropriate analytics models
(Desirable) Experience of SQL, Google Cloud Platform, Google Big Query and Looker software as well as Procurement Processes and Platforms
The curiosity and hunger to deliver true transformational change. This role is not for the timid!
Competencies
Being Inclusive
Business Process Improvement
Collaborating & Influencing with Respect & Trust
Communicating effectively
Contracts Review
Demonstrating Customer Centricity
Demonstrating Personal Resilience & Adapting to Change
Driving Innovation
Driving Results
Knowledge of Procurement Technology Systems (E-Auctions, P2P, etc.)
Managing Change
Procurement Function
Relationship Building
Sourcing Strategy
Supplier Negotiation
Understanding & Developing Self