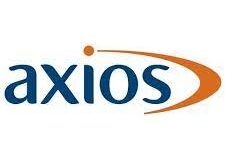 Website Axios International
Axios International Careers 2021
Patient-centric solutions addressing global access to healthcare barriers efficiently.
About Axios International
Founded in 1997, Axios International is a pioneering healthcare access company with 20 years of specialized experience developing practical and sustainable solutions to patient access challenges in emerging markets. We combine our global experience in 100+ countries with local knowhow to find common ground between patient needs and business priorities. By do so, Axios aims to maximize patient benefit, while propelling market growth and building critical stakeholder relationships along the way. Our clients and partners are pharmaceutical companies, healthcare providers, governments and organizations addressing today's most pressing access to healthcare challenges.
Here Axios International Careers Jobs Openings
1) Consultant – HEALTHCARE BACKGROUND ESSENTIAL – Apply For Job
2) Scientific Data Analyst – HEALTHCARE BACKGROUND ESSENTIAL – Apply For Job
3) Scientific Data Analyst – Apply For Job
Axios Home Care
In keeping with Axios International's ultimate goal to maximize patients' medical benefit, Axios Home Care was formed to further achieve this goal by offering patients affordable remote care services whilst alleviating the burden on hospitals and complementing their medical care.
Axios+ Digital Solutions
The first and only full suite of digital solutions to improve patient access and adherence to treatment
Axios Team
Our multidisciplinary network of access specialists are positioned in key markets to provide valuable counsel and support when and where needed.
Axios Solution
In today's quickly changing emerging economies, market access success can mean many things. Axios' team in key strategic markets around the world work closely with our clients and partners to design customized solutions that maximize patient benefit, while propelling market growth and building critical stakeholder relationships along the way – it's what we refer to as an 'access win-win.'
Website
Industry
Hospital & Health Care
Company size
201-500 employees
Type
Privately Held
Specialties
Market Entry, Market Access, Health System Strengthening, Market Insights, and Market Communications