Full Time
1500 - 20000 USD / Year
Salary: 1500 - 20000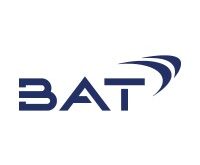 BAT UAE
Tobacco
London
British American Tobacco, a truly global company with a highly successful past and an exciting future ahead. As one of the leading tobacco and nicotine companies across the globe, we are always looking to offer our consumers new products, choices and advanced technologies. That's why we've continuously expanded our product portfolio, explored new avenues and looked for fresh talent who can shape our future.
Current BAT Careers Openings
1) Security Manager – Apply Here
2) Global Graduate HR – Apply Here
3) Global Graduate Marketing – Apply Here
4) Commercial Finance Manager – Apply Here
Career With BAT
As a global company in a fast-paced industry, we're undergoing some of the most exciting changes in our history. It is the perfect opportunity to come and help shape our journey. It is a chance to take control in a challenging environment and do something that you are passionate about. Whether that's in combustible tobacco or our potentially reduced-risk products business. Innovation is at the heart of our future, just as our people and their diversity are at the heart of our entire business right now. We're not just any FMCG business: we're an inclusive, collaborative team of 55,000 future makers, industry leaders, game changers. And together, we're leading the transformation of an entire industry.
An exciting time
Our transformation is defined by providing choice for our consumers and expanding our product portfolio with the introduction of new, potentially reduced-risk products. This international expansion and evolution means we have a whole range of opportunities to be taken advantage of. The opportunity to put brand-new products on shelves, to collaborate globally and bring category-leading choices to the globe, to push the boundaries in a challenging environment, and to lead an innovative future. This is an exciting time to step into our world.
Website
Industry
Tobacco
Company size
10,001+ employees
Type
Public Company
Founded
1902
Specialties
Tobacco, Supply Chain Management, Marketing, Corporate and Regulatory Affairs, Careers, FMCG, Agricultural operations, and Research & Development