Full Time
1500 - 20000 USD / Year
Salary: 1500 - 20000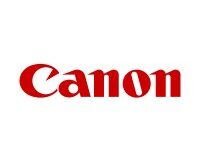 About Canon
Information Technology & Services
Canon is the world's best imaging company, driven to enrich people's lives and businesses with innovative products and smart digital solutions. Today we're a truly global brand, constantly finding new ways of adding value with our growing portfolio of services & solutions. We work in a respectful yet ambitious environment; collaborating to achieve the exceptional for our customers and honouring our philosophy of Kyosei, 'to live and work together for the common good'.?
Current Canon Careers Openings
1) CME – Logistics Analyst – Apply Here
2) CME – PR & Social Media Specialist – Apply Here
3) CME – Senior Privacy Specialist – Apply Here
4) CME – HR Specialist – Apply Here
5) CE- Contract Management Coordinator – Apply Here
6) CCNA – B2C Education Marketing Specialist (French speaker) – Apply Here
7) CME – Internal Audit Specialist – Apply Here
8) CE Service Engineer – Apply Here
9) CE- Digital Printing Operator – Apply Here
10) Service & Support Coordinator – Apply Here
11) CME – B2B Digital Marketing Specialist – Apply Here
12) CCNA – Education Social Media Intern (French/Arabic Speaker) – Apply Here
13) CCNA – Business Analyst – Apply Here
14) CE- Customer Experience Manager – Apply Here
15) CME – Management Accountant – Apply Here
16) CCNA – Channel Marketing Assistant – Apply Here
17) CCNA – HR Business Partner – Apply Here
As well as our existing businesses of selling hardware and services, we're also leading the way in providing innovative solutions for our customers. We do this by helping them build their competitive edge through tailored operational, marketing and process improvements. This opens up unlimited new career opportunities at Canon, whether you're working for our Consumer or Business Imaging groups, or working across the two – just click on the link below.
Canon's Future
Canon is much more than just cameras and printers. Not a day goes by when we don't hear about Internet of Things, smart homes and even smart cities. Behind the headlines is a world of connected machines that are making sure that our everyday lives are safer and run more smoothly. Canon is working tirelessly to create to evolve imaging technology to bring ideas into reality.