Full Time
1000 - 100000 USD / Year
Salary: 1000 - 100000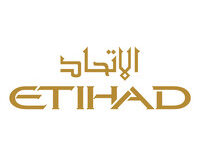 Website Etihad Airways
About Etihad Airways
Airlines/Aviation
Etihad Airways, the national airline of the United Arab Emirates, offers a world of travel possibilities for its passengers. With a growing route network spanning across six continents, Etihad Airways provides travelers with a wide range of options and experiences. From luxurious long-haul flights to budget-friendly options, Etihad Airways caters to all types of travelers. The airline's home base, Abu Dhabi, is a vibrant city filled with rich heritage, captivating culture, and breathtaking experiences. Choose Etihad Airways for your next journey and experience the best of both worlds – comfort in the skies and adventure on the ground.
Latest Job Vacancies (8Nos)
1) Cabin Crew – Apply Now
2) Technical Lead (Messaging and Campaign) – Apply Now
3) Technical Lead (Personalization) – Apply Now
4) Sales Representative (Doha, Qatar) – Apply Now
5) Sales Representative (Dubai) – Apply Now
6) Solution Architect  – Apply Now
7) Manager Sustainability & Business Excellence – Apply Now
8) Product Owner (Data Analytics) – Apply Now
Careers About Etihad Airways
We've come a long way since our first flight in 2003. Now a leading aviation and travel group, we're proud to have shared our adventure with millions of people around the world. The passion and commitment of our staff has made us what we are today – from frontline airport teams and cabin crew in the sky, to the people who work behind the scenes around the world. With over 20,000 employees from 151 different nationalities – you can choose the best way to start your journey at Etihad today.
Cabin Crew Jobs
A career with Etihad Airways will take you all around the world. Ready to join us? We're recruiting!
Imagine visiting Sydney's Opera House at the start of the week, dining in Paris at the weekend, then shopping on New York's Fifth Avenue the following week.
Our Cabin Crew are truly global citizens who share a collective passion of caring for our guests, inspired by the traditional Arabian hospitality found in our home – Abu Dhabi. Our crew aspire to surpass our guests' expectations, inspire them through innovative hospitality and ensure their onboard safety.
We are looking for exceptional people to join our team. If you share a desire to inspire others and travel the world, explore our opportunities and join us as a member of our Cabin Crew.
Learn more about what it takes to become Cabin Crew and  Cabin Crew assessment days
LiveuaeJobs.com is the leading job site for professionals in the United Arab Emirates.
Make finding a job faster and easier. Tell us what you're looking for and our Technology will get to work for you.
Join LiveuaeJobs.com Linkedin Page Here You Will Get Latest UAE Jobs.
Daily You Will Get Live UAE Jobs in Whatsapp Group Join Here.
Daily Live UAE Jobs In Telegram Group Join Here.