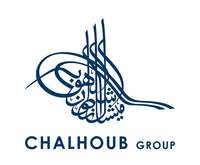 Website Chalhoub Group
Data Software Engineer Jobs in Dubai
About the job
Who We Are
Chalhoub is the leading luxury retailer in the Middle East. With more than 600 stores, 300 brands, and over 65 years of experience in the region, we are the premiere destination for luxury goods. To fuel the next stage of the organisation's growth we are looking to build a world class team. From physical retail through to supply chain and customer loyalty, we aim to use technology and data to continuously improve every aspect of our operations. We are looking for top talent to join us on this journey.
What You'll Be Doing
As a data software engineer, you will play a critical role in ensuring that we build data products that are not only capable of transforming the company but meet the highest standards of software development. This means that you will be responsible for:
Designing technical solutions that bring to life the vision for any data product.
Turning business requirements into clear technical tasks for communication.
Writing a performant Python code and interfaces that accomplish the job quickly and securely.
Designing and implementing API, data integration framework, and data application using relevant technologies.
Guaranteeing the quality of your work via proper testing and documentation.
Continuously improving the team's best software development practices.
Partnering closely with data products managers, data architects, and data engineers.
Working on Google Cloud Platform and utilising relevant services to deploy products.
Keeping your technical knowledge up to date via training and other methods (e.g. initiatives, PoC, etc.)
What You'll Need To Succeed
Strong software development skills (primarily Python), with prior experience in building data integration, data application, data-intensive API.
Proven ability to write and deploy production code and solid experience in CI/CD.
Good understanding of cloud technologies, preferably Google Cloud Platform.
Ability to communicate with technical and non-technical audiences alike. A hunger to deliver true transformational change. This role is not for the timid!
Competencies

Being Inclusive
Collaborating & Influencing with Respect & Trust
Communicating effectively
Demonstrating Customer Centricity
Demonstrating Personal Resilience & Adapting to Change
Driving Results
Understanding & Developing Self
Location
Thailand – Remote work
What We Can Offer You
We will help shape your journey with us through enriching experiences, learning and development opportunities and exposure to different assignments within your role or through internal mobility. Our Group offers the opportunity to support careers that may span different teams, different job roles, different categories and even different countries. We offer diverse career paths for those who show drive and passion as well as the desire to learn and grow.
Amazing Benefits
We recognise the value that you bring, and we strive to provide a competitive benefits package which includes health care, life insurance, child education contribution, remote and flexible working policies as well as exclusive employee discounts. To view all our perks and benefits, click here.