Full Time
1500 - 20000 USD / Year
Salary: 1500 - 20000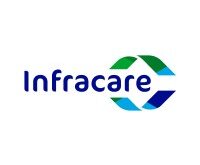 Website Infracare Facilities Management
Job Details
Job Position – Document Controller
Company Name – Infracare Facilities Management
Finance
Job Purpose: Ensure timely and accurate preparation and efficient management of finance invoices.
Qualification: Bachelor's Degree in a relevant discipline.
Experience: 1-2 years of experience in a similar field, including expertise in document management.
– Track all types of invoices.
– Monitor payment vouchers and filing for both online and cheque payments.
– Assist in month-end finalization, preparing monthly customer invoices, and providing audit support. This involves organizing documents for the team to finalize accounts, filing posted invoices, arranging JV's, and monthly filing. Additionally, organize documents for audit purposes.
– Attach payment vouchers in DAX.
– Process invoices in Maximo, ensuring approval for all invoices, GRN, and processing all department invoices in Maximo.
– Keep track of security cheques and maintain filing.
Email : careers@infracare.ae