Full Time
1500 - 20000 USD / Year
Salary: 1500 - 20000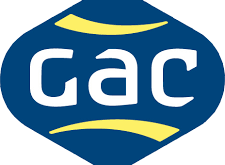 About GAC Group
GAC is a global provider of shipping, logistics and marine services. Emphasising world-class performance, a long-term approach, innovation, ethics and a strong human touch, GAC delivers a flexible and value-adding portfolio to help customers achieve their strategic goals.
Current GAC Careers Openings
1) Planning and Inventory Manager – Apply Here
2) CRM Data Steward – Apply Here
3) Customer Service Supervisor – Apply Here
4) Logistics Coordinator – Apply Here
5) Senior Software Engineer – Apply Here
6) Quality Assurance System Tester – Apply Here
GAC Group Job Opportunity
We're always on the look-out for professionals with qualities that match the GAC corporate philosophy. If you fit the bill, we'll welcome you to a work environment that values experience, innovation, dedication and mutual respect, guided by the GAC Spirit.
The GAC Group is an equal Job opportunity employer.
Specialties
Shipping, Logistics, and Marine related services