Full Time
1000 - 10000 USD / Year
Salary: 1000 - 10000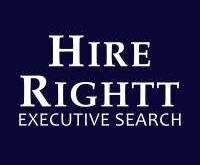 Website Hire Rightt
About Hire Rightt
Staffing & Recruiting
Dubai
Executive search. The RIGHTT way. Hire Rightt is an executive search company aiming at providing a complete solution to your organization's HR needs. Depending on the enterprise level, our framework is tailored to serve every individual client with the best talent pool. Our proactive efforts as job match makers are dedicated to support both the client as well as the job seekers.
Current Job Openings
1) Sales Supervisor – Apply Now
2) Graphics & Multimedia Designer – Apply Now
3) Head of Copywriting – Apply Now
4) Digital Content Manager – Apply Now
5) FM Manager – Apply Now
6) Health & Safety Executive – Apply Now
7)  Audit Analyst – Apply Now
8) Senior Executive- FZ Operations – Apply Now
9) Sales Supervisor (Luxury Fragrance & Beauty) – Apply Now
10) Manager Corporate Strategy – Apply Now
11) Engineer – Apply Now
12) Accountant – Apply Now
13) Compliance Manager/AML – Apply Now
14) Business Development Manager – Apply Now
15) Financial Director – Apply Now
16) Head of HR – Apply Now
17) Trader – Apply Now
18) Office Manager – Apply Now
19) Head of Community Services – Apply Now
20) Senior Legal Counsel – Apply Now
21) Multimedia Developer – Apply Now
22) Sales Executive – Exhibitions/Events – Apply Now
23) Customer Service Representative – Apply Now
24) Head of Sales – Apply Now
25) General Counsel – Apply Now
26) Marketing -Assistant Manager – Apply Now
Career With Opportunities
Our team is passionate about what we do and well-trained to obtain a complete understanding of job openings hence ensuring valuable results. We have more than 13 years of experience working in the industry to our advantage, and hence, our efforts are aimed at finding you the right employees from across the world. Some of the industries we provide our services to, are-
1) Oil and Gas
2) Events and Exhibitions
3) Luxury Retail
4) FMCG
5)Construction/ Real Estate
6) Hospitality
7) Ship Building and Ship Repair
8) Logistics
9) Government & Semi-Government Organizations
10) Power and utility
11) Automotive
12) Healthcare/ Pharmaceuticals
Being in this region we also highly focus on emiratisation schemes and requirements from our clientele. Established in Dubai in 2002, Hire Rightt has become a trusted name for clients and potential candidates alike. Our offices are strategically located in U.A.E., Canada, United States and India; however, our operations are not restricted to these regions. The employees at Hire Rightt maintain the best professional networks to ensure a perfect candidate fit is found for the client's requirements.
Specialties
Executive search, head hunting, Recruitment, and Consulting