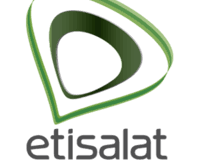 Website Etisalat Technology Services
IT Support Engineer Jobs in Dubai
About the job
We at Etisalat Technology Services LLC, are looking for a "Cloud AWS L2 Support Engineer" for our Professional Services Team.
Position: Cloud AWS L2 Support Engineer
Principal Functions (Major Areas of Responsibility):
Cloud Support Engineers enable customers to operate and support effectively their AWS environment providing continuous service improvements and operating the environment at satisfaction of our customers.
Experience: 3+ years
Education: Bachelors in Computer Science, Electrical/Computer/Software Engineering.
Related Professional Training, Certification or Membership: AWS relevant certifications
Roles & Responsibilities:
• Running cloud operations managed services in AWS: Operate, support and improve the service managed leveraging AWS security capabilities, Well Architecture Assessment, Trusted Advisor, etc., with following responsibilities:
o Updates the documentation of the environment.
o Proactive maintenance of the customer IT environments (Schedule patching, Identify improvements etc.).
o Responsible for proposing operational customer infrastructure improvements.
o Point of contact of technical escalation for customer related issues
o Write Service Operational Procedures (SOPs) OP's and train L1 team.
• Communications: fluently communicate with infrastructure, technical, architectural and business audiences by listening to the customer and collaborating with peer teams – verbally and in written form.
We are looking for someone who is passionate about:
• Cloud and IT Architecture with AWS, IT Design and IT Environment (Requirements gathering and analysis, Conceptual cloud architecture, Building blocks, Workload types, Migration patterns and tools).
• Cloud Migrations, Operations and Optimization (IT Operational best practices, ITIL process groups, deficiencies and remedies, Modern IT operating models).
Candidates should have demonstrated experience in the following areas:
• Support and execute AWS cloud migrations of enterprise application workloads to the cloud (SAP, Oracle, Application Portfolio Optimization).
• AWS Managed Service Operations: effectively managing team for support, operations and service improvement (patching with SSM, Trusted Advisor Analysis, Well Architecture Framework Assessment, etc.).
• Implementing cloud capabilities in AWS (other technologies are would be considered as Azure, OpenStack, DevOps, VMware, Hybrid/Public Cloud).
Soft Skills:
• Excellent communication and training skills
• Outstanding customer handling, friendly and goal-oriented
• Ability to communicate / translate to Customer-level
• Being able to understand complex business processes and activities
• Flexible work approach, based on the job requirements