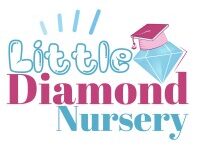 Website Little Diamond Nursery
Little Diamond Nursery Careers 2021
Shaping Future Leaders
About Little Diamond Nursery
Our young Nursery is approved by the Ministry of Education to nurture the national identity in our children throughout the seven areas of learning within the Early Years Foundation Stage framework in both Languages English and Arabic. In this sense, Little Diamond nursery provides a national influence that re-generates the traditional UAE heritage through several cultural aspects. As we prepare our children to form a national pride for life, they will learn to be independent, inquirers, and enthusiastic learners.
Here Latest Little Diamond Nursery Jobs Openings
1) Classroom Teacher – Apply For Job
2) Marketing Manager – Apply For Job
A Unique Child
We recognize that every child is a competent learner and has the capabilities to be dynamic, confident, and self-assured. The commitments are focused around development; inclusion; safety; and health and well-being.
Enabling Environments
Learning & Development
Website
http://littlediamondnursery.ae
Company size
11-50 employees