Full Time
1500 - 20000 USD / Year
Salary: 1500 - 20000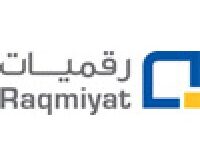 About Raqmiyat
Information Technology & Services
Raqmiyat, a leading Systems Integration and IT Services company founded in 1983 in the United Arab Emirates, provides world class business solutions through its expertise in various domains and partnership with international firms of repute. Raqmiyat is one of the Al Ghurair Group of Companies and an ISO 9001:2000 & CMMI Level 3 certified organization. We enable our clients to create and execute their digital transformation strategies. Our service is differentiated by the imagination, knowledge and experience across industries and technologies that we bring to every project we undertake.
Current Raqmiyat Careers Openings
1) IT Field Support Engineer – Apply Here
2) Data Analyst
3) PMO Analyst
6) SQL DBA /Developer With API
11) Oracle DBA
13) Data Quality/ Cataloguing Specialist (EDC, IDQ, Axon)
14) .Net Developer
15) Program Manager
16) IT Business Analyst – Banking
17) Oracle Technical Consultant -Finance And SCM
18) Oracle Siebel CRM Consultant
19) IOT Engineer
20) Project Manager – Applications
21) KOFAX Specialist
22) Analyst Engineer
23) Oracle Financial Techno Functional Consultant
24) Oracle CX Support Consultant
27) IT Project Manager – Banking
28) Data Architect
29) AI, Machine Learning, And Automation Engineer
30) Microsoft Dynamics CRM Project Manager
31) Python Developer
32) Oracle SCM Functional Consultant
33) Java Developer
37) Mobile Developer – React Native
Raqmiyat Dubai Job Opportunities
Raqmiyat, is a leading provider of IT consulting, technology and outsourcing services in the UAE and KSA. They offer a wide range of career opportunities for professionals in the IT and technology industry. They are currently hiring for positions such as software developers, network engineers, project managers, IT consultants and management roles. The company values its employees and offers training and development opportunities for career growth. Join the team at Raqmiyat and be a part of a dynamic and growing company in the IT and technology sector. The company offers a competitive salary package, benefits and a professional working environment. Interested candidates can visit the company's career page to apply for open Job positions.
Raqmiyat Specialties
BFSI Solutions, Enterprise Technology Solutions, Smart Business Solutions, Cybersecurity, Mobility, Cloud, Technology Staffing Solutions, and Oracle