Full Time
1500 - 20000 USD / Year
Salary: 1500 - 20000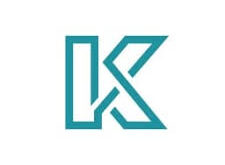 Job Details
Job Position – Senior IT Specialist
Company Name – Kitopi
The world's leading tech-powered multi-brand restaurant.
With a mission to satisfy the world's appetite, Kitopi operates a portfolio of both invested and franchised F&B brands, serving as enablers in the food market by helping brands to grow and scale, both in the delivery and dine-in space.
Launched in Dubai, UAE in January 2018, Kitopi has grown to become one of the greatest success stories in the cloud kitchen and food tech space.
In July 2021, Kitopi announced its $415 million Series C funding round, led by the world's largest technology-focused investment fund, Softbank Group Corp's Vision Fund 2.
This investment catapulted Kitopi to the prestigious Unicorn status, making it the fastest Unicorn to have emerged from the MENA region.As a leading food-tech business, Kitopi's growth has been largely fueled by its innovative and scalable software solutions.
Kitopi's kitchens are powered by its proprietary Smart Kitchen Operating System (SKOS) – an in-house suite of applications that optimizes cloud kitchen operations in real-time. As part of its growth roadmap, technological innovation, data science, artificial intelligence, and robotics will take center stage as Kitopi continues to reinvent the food industry as we know it today.With over 4,000 employees, Kitopi currently operates 200+ locations across the UAE, KSA, Kuwait, Bahrain, and Qatar, and runs its engineering hub in Krakow, Poland, its robotics hub in Denmark, and its global customer experience center in Dubai, UAE.
Together with the Product, Engineering, Data, AI, and Robotic departments, we are creating various applications starting from highly personalized selling apps (web & mobile), through the kitchen management system, customer service, delivery, control, and business applications which help us to make decisions and determine the further direction of product development and more.
We currently have around 40 applications in microservice architecture and we will constantly be creating new ones.
What You'll Do
Monitoring daily IT operations, including server hardware, software, and operating systems.
Provide technical support, troubleshooting problems, and resolving issues for all computer
systems, applications, and networks, including hardware, operating systems, and software.
Designing, developing, and implementing new computer systems or improving existing systems
based on business needs.
Analyzing data to determine problems with equipment or processes.
Conduct security audits to ensure that computer systems are secure from unauthorized access
or attack.
Ensuring Users are supported according to ITs SLA and KPIs are met using ITs Ticket System.
Recommend upgrades and changes to existing computer systems to improve efficiency or
productivity.
Manage IT projects and vendors, including procurement, contracting, project plan, and progress,
budget, and risk, etc.
Contribute to the design and execution of IT governance processes and procedures.
Working with peers across departments to identify improvements and opportunities and
navigate the business to IT powered solutions.
Work with the IT Leadership on the Global Agenda for IT System Improvement and Initiatives.
What Are We Looking For
Bachelor's degree in information technology, computer science, software engineering, or a
related field
5+ Years of relevant experience in IT Industry
ITIL and CCNA preferred
Technical requirement:
Demonstrated experience with cloud technologies such as office 365, G-suite, Networking and
Video Conference System
Good understanding of Networks and firewalls
Experience with VOIP and Digital Signage solutions would be a plus.
Ability to manage 100 +location, internet accounts and connectivity and ensure minimum
downtime to the business.
This Job will require traveling across different outlets (within UAE) to provide onsite support. Driving
license is a plus.
Recruitment Process and Timeline
First, you apply and let our recruiters review your profile. After reviewing, you will receive a link to book a meeting with a recruiter at your convenience to share more about yourself and for us to get to know you better. If you have been shortlisted, you will have the opportunity to meet our hiring managers. Depending on the scope of the role and the function, you may need to attend 2-3 rounds (which might include case study, role-play, trial, or live coding – this will be communicated to you in the initial conversation). Upon successful completion, your recruiter will get in touch with you to discuss the offer. We aim to take you through this process within 2-3 weeks.
Benefits
Extensive learning opportunities – we offer many hard and soft skills training to help you improve and challenge yourself
You'll be involved in customized workshops run by Kitopi Academy
You'll have a chance to work in an international, diverse, and inclusive environment
You'll be part of one of the most caring communities out there.
Finding a chance to become a shareowner with our ESOP plan (T&C Applies)
Free and unlimited access to a nutritionist because we care about you
No Dress Code!
Extended maternity and parental leave
The infamous team activities and social events are bursting with fun
Inclusive Private Health Insurance
Up to 50% discount from Kitopi brands
24 working days annual leave as per the company policy