Full Time
1500 - 20000 USD / Year
Salary: 1500 - 20000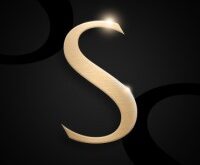 About Sobha Constructions
Sobha Constructions is a leading real estate developer in the United Arab Emirates, known for its commitment to quality and excellence in all of its projects. The company has a reputation for building luxurious and high-end residential, commercial, and retail properties. Sobha Constructions has a team of experienced professionals and uses the latest technologies to deliver projects on time and within budget. Their portfolio includes a wide range of properties, from apartments and villas to hotels and shopping centers. If you are looking for a reputable and reliable developer for your next real estate project, Sobha Constructions is the perfect choice.
Current Sobha Constructions Careers Openings
1) Assistant Manager – Tower Cranes & Hoists and Service Engineers
For plant & machinery division with mandatory GCC experience in tower cranes, hoists, cradles and placing booms.
Email : jobs@sobhaconst.com
2) Assistant Manager/ Deputy Manager
3) Senior Planning / Planning Engineers
4) Junior Planning Engineers
5) Assistant Store Manager
6) Storekeeper
7) Safety Officer/ Sr. Safety Officer
8) Land Surveyor
9) Draughtsman
With GCC experience of working in Structure, Finishes and Facades in high-rise building projects.
Email : careerssobha@sobhaconst.com
10) Technical Coordinators & Sr. Technical Coordinators
With 5+ to 10+ years of GCC experience, Civil Engineering/ Architecture background, strong communication skills and experience of working in high-rise building projects.
Scan the QR Code in the flyer to apply.
11) Housekeeping Supervisors
12) Concierge
13) Customer Service Executive
Email :  jobs@sobhaconst.com with the code "LFM" mentioned in the subject line.
14) Foreman
With relevant GCC experience of working in large scale infra/construction projects as a team leader.
15) Plant Manager
17) Organization & Talent Development
19) Total Quality Management Executive
20) Storekeeper
Jobs Opportunities
Sobha Constructions offers a wide range of career opportunities for those who are passionate about real estate and want to be part of a dynamic and growing company. These opportunities include positions in construction, engineering, project management, sales, marketing, and administration. The company is always looking for dedicated and talented individuals to join its team. If you are interested in working at Sobha Constructions, you can check the company's website or contact the HR department to find out about current job openings and to apply. Additionally, the company also provides opportunities for professional development and training to help its employees grow and advance in their careers.
Sobha Constructions HR Email Address
careerssobha@sobhaconst.com
jobs@sobhaconst.com