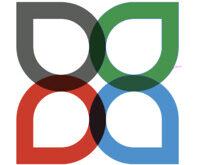 Website Al Ain Coop
Al Ain Coop Careers Jobs Vacancies ( 2 Nos)
Hiring
1) Branch Manager
2) E – Commerce Manager
Email : careers@alaincoop.com
Only applications received by email will be considered. Also, only shortlisted candidates will be contacted by the HR Department.
– Responsible for planning, directing, and coordinating the store operation, managing daily operations and commercial aspects in the supermarket, and planning the use of materials and human resources to achieve sales goals.
– Maintain stock accuracy and control stock loss in the store by analyzing reports (aging, shrinkage, wastage, etc.) and developing action plans. Ensuring cash control in-store through the implementation of SOP for cash management
– Drive sales and constantly strive to enhance business, ensure set KPI targets (such as net sales, footfall conversion, stock turn, etc.)
– Ensure the highest levels of customer service are delivered at all times, create innovative approaches to attract new customers, expand store traffic, and enhance profitability.