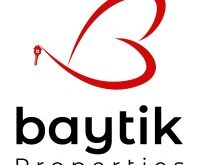 Baytik Properties Dubai Careers 2022
Your Investment Matters
About Baytik Properties
Baytik Properties is aiming to become a leading Real estate company in the country. We offer an outstanding level of service, excellence and expertise in the real estate market to our clients. We always bear in mind that behind every real estate transaction, there is always a person or family involved. We act in the best interest of our clients at all times, by offering unquestionable ethics on all transactions and to develop long-lasting relationships by offering exceptional service and utmost customer satisfaction. Our clients have the right to expect excellent service and this what our Agents and Employees will offer, outstanding service to match their expectations.
Here Latest Baytik Properties Jobs Openings
1) Experienced Property Consultant – Apply For Job
Project List
Get access to the latest and refined luxury projects within UAE. Easy on-to-go property browsing has made it easy to select your dream home with just a single touch.
Choose from a wide selection of Projects in Dubai and beyond.
Developer
Despite many challenges, the real estate sector in UAE is booming day by day. With its great infrastructure and mega-developments, various real estate projects are being made to attract investors across the globe.
Communities
Premium residential communities in the UAE offers you a wide selection of distinct lifestyle. Select from one of the communities and plan your next abode destination with our refined selection of the top-rated luxury-filled community.
Check out the latest Communities within UAE
Website
http://www.baytikproperties.com
Company size
51-200 employees
Headquarters
Al Manara, Dubai
Founded
2017