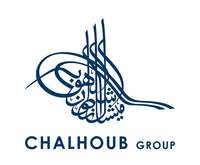 Website Chalhoub Group
Buyer Jobs in Dubai
About the job
Who We Are
We are a leading partner for luxury across the Middle East. With more than 600 stores, 300 brands and over 65 years of experience in the region, we have become a major player in the beauty, fashion and gift sectors, by offering service excellence to our partners and delighting all our customers. We are moving fast from a traditional distributor and retailer for luxury in the Middle East, to a hybrid retailer bringing luxury experiences to the fingertips of customers everywhere.
To fuel the next stage of our growth we are looking to build a world class team. From physical retail through to supply chain and customer loyalty, we aim to use technology and data to continuously improve every aspect of our operations. We are looking for top talent to join us on this journey of exploring new horizons together.
What You'll Be Doing
At Chalhoub we bring brands to life. Our buyers are responsible for managing OTB (open to buy) deployed and product selection, ensuring point of sales are filled commercially and the brand image is well executed. These key points are reflected from pre-buying stage to the post buying stage and are monitored throughout the season.
Demonstrate creative drive & talent in planning, selecting & buying product.
Utilise knowledge & expertise to bring in innovative new merchandise, new concepts & potentially exclusive product to attract new customers & grow sales.
In?uence & challenge OTB creation, managing how to spend OTB.
Analyze & interpret sales ?gures to make good business decisions.
Take responsibility for gross margin, stock turn & sell thru.
Actively participate in buys, product selection, & quantifying orders.
Manage the sale markdown strategy & stock liquidation.
Present the buys to management & store team.
Work closely with marketing, vm & store teams, supply chain & e-commerce
Demonstrate awareness of trends, global market trends & competitors.
Own supplier relationship & communication
Actively negotiate with suppliers on stock swaps, RTVs, markdown contribution.
What You'll Need To Succeed

Experience in a Buying role ideally within a multi-brand luxury business
Strong fashion sense and knowledge of trends, new upcoming brands, etc…
Online and offline experience
Strong analytical skills
Ability to build solid relationships with brands
Dynamic personality and a sense of Entrepreneurship
What We Can Offer You
With us, you will turn your aspirations into reality. We will help shape your journey through enriching experiences, learning and development opportunities and exposure to different assignments within your role or through internal mobility. Our Group offers diverse career paths for those who are extraordinary, every day.
We recognise the value that you bring, and we strive to provide a competitive benefits package which includes health care, child education contribution, remote and flexible working policies as well as exclusive employee discounts. To view all our perks and benefits, click here.