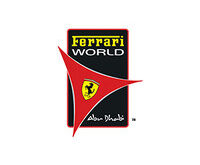 Website Ferrari World Abu Dhabi
Ferrari World Abu Dhabi Careers
World's Leading Theme Park!
Leisure, Travel & Tourism Abu Dhabi
About Ferrari World Abu Dhabi
Ferrari World Abu Dhabi, the first Ferrari-branded theme park in the world opened its doors to fans in November 2010. The Park is a major tourist attraction and an iconic landmark located at the heart of Yas Island, the premium leisure and entertainment destination in the UAE. Ferrari World Abu Dhabi celebrates the spirit of the legendary marque. It is home to numerous thrill rides, family-friendly attractions, state-of-the-art simulators, entertaining live shows as well as popular seasonal festivities that bring together extraordinary performances from around the globe. The Park 86,000 sqm iconic red roof is home to the world's fastest roller coaster, Formula Rossa, as well as the newly-launched triple record-breaking coaster ride, Flying Aces. It also offers guests a range of Ferrari inspired family experiences that include Benno's Great Race, Karting Academy, Junior Training Camp, Driving Experience, Fiorano GT challenge, Scuderia challenge and much more.
Here Latest Ferrari World Abu Dhabi Jobs Openings
1) Sales Associate – Apply For Job
2) Rides & Attractions Operator – Apply For Job
3) Food & Beverage Associate – Apply For Job
4) Commis – Apply For Job
5) Show Technology Technician – Apply For Job
An island of endless thrill for the entire family
Experience a world of family fun on Yas Island, an adventure playground for everyone, and home of Ferrari World Abu Dhabi, the World's Leading Theme Park. With The world's fastest roller coaster and over 36 rides and attractions, get to find that Ferrari Feeling.
Enjoy staying at the center of action
You will be pleased to stay on Yas Island surrounded by world-class entertainment and tourism attractions, in addition to the three award-winning Yas theme parks: Ferrari World Abu Dhabi, Yas Waterworld, and Warner Bros. World Abu Dhabi.
The unique experience on offer at the theme park caters to visitors of all ages in a climate-controlled environment, all year round. Ferrari World Abu Dhabi is home to the world's largest 'Ferrari Store' and the 'Past and Present Store', a replica of Enzo Ferrari's first garage. The stores offer exclusive Ferrari collectibles and racing memorabilia for visitors to take home.
Visitors can also celebrate authentic Italian culinary traditions as they choose from five restaurants available at the Park including the Award-winning Mamma Rossella, making it the only place outside Maranello to experience the true Ferrari story.
The Park is managed and operated by Farah Experiences LLC, which was established in 2008 to provide world-class entertainment experiences on Yas Island.
Website
http://www.ferrariworldabudhabi.com
Company size
1,001-5,000 employees
Includes members with current employer listed as Ferrari World Abu Dhabi, including part-time roles.
Founded
2010