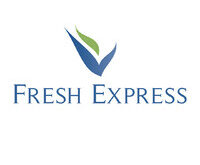 Website Fresh Express
Fresh Express Careers 2022
Leaders in the F&B distribution in the UAE & across the GCC, delivering premium products to the top hotels & restaurants
About Fresh Express
Founded in 1993 by Mr. Costas Vouyoukas and his two sons, John and Girar Vouyoukas as a primarily seafood distributor. Today Fresh Express is now recognized as of the leading distributors in the luxury food business within the Gulf region. Maintaining its family heritage, the company specializes in the distribution of internationally acclaimed brands and premium quality food and non-alcoholic beverages. Today a team of over 300 staff from across 15 different nationalities bring their expertise to the business as an extension of the Vouyoukas family. Our customer base ranges from hotels and restaurants, private palaces, supermarkets, airline lounges and coffee shop chains. Fresh Express have recently introduced our production unit, where we make catering solutions for professionals and products for consumers to be sold in supermarkets such as ready-to-use fresh sauces, salad dressings, soups, stocks and ready to bake seafood, meat and poultry products.
Here Latest Fresh Express Jobs Openings
1) On Trade Sales Executive – Apply For Job
2) On Trade Key Account Manager – Apply For Job
EVENTS
Throughout the year we run a series of exciting food and beverage events.
NEW LAUNCHES
Keep up to date on our latest launches and news on changes to the food and drinks market.
CAREERS
We love discovering new talent, check out our careers page to learn about our current vacancies.
Website
http://www.freshexpressint.com
Company size
501-1,000 employees