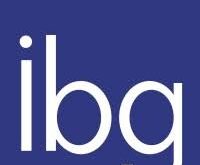 IBG Consulting Dubai Careers 2022
Start your company today! Upgrade yourself and finally become your own boss.
About IBG Consulting
Established in 2013 in Dubai, IBG is a team of international consultants who have years of local and global corporate expertise. Our people have diverse backgrounds, mastering different languages such as English, Arabic, French, Portuguese, Spanish, Mandarin, Cantonese, Hindi, Urdu, Malayalam, Filipino, Vietnamese and more. IBG specializes in forming onshore and offshore companies, handling complex international business structures, and providing corporate and administrative services. We assist our clients with the best possible solutions according to their needs. We tailor comprehensive business packages, including post-license registration assistance such as website design and development, accounting, bookkeeping, and auditing. Our services include: • Client Success – We will keep you in touch with your deadlines and assist you with your chosen corporate services. • Tax & Accounting – We give advice and guidance on the management of your accounting books, auditing, VAT registration, and other filing services. • Brand Registration – We offer trademark registration packages in the UAE and other GCC Countries. • PRO Services – Get complete solutions on official transactions and government-related documents. • Insurance – Choose from the best offers on all kinds of insurance with the best providers in the country. • Legal – Get the best legal consultation and advice in setting up and sustaining your business diligently. • Digital Marketing – Our partner IBG Alpha will equip you with a complete business branding made for multiple platforms. • Modern Facilities – We offer innovative facilities that can be accessed in business centres in the UAE. • Payment Gateway – We strive to select and to offer the best local payment providers for your online payments. • Web Design and Development – Our partner IBG Alpha will help you build an online presence under our flexible packages.
Here Latest IBG Consulting Jobs Openings
1) Executive Assistant – Apply For Job
2) Partnership Assistant – Apply For Job
Website
Industry
Management Consulting
Company size
11-50 employees
Headquarters
Dubai, Dubai
Type
Privately Held
Founded
2013
Specialties
Company set up / Formation, Business Consulting, Business support services, Online solutions, Visa Services, Freezone Company Setup, and Offshore Company Setup