Full Time
1500 - 20000 USD / Year
Salary: 1500 - 20000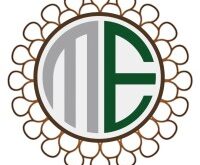 About Marc Ellis
Marc Ellis is an award-winning HR, Recruitment, Outsourcing and Training Corporation serving forward-thinking local & international organizations specializing in the Tech and Digital industry. Although we are a UK based company with headquarters in London, the Middle East is our speciality. Marc Ellis has considerable experience in providing permanent recruitment solutions to a number of different clients. Supplying the right people is what we do best at Marc Ellis. With a database more than 500,000 technology CV's, be sure we will have the right skill sets. With our "on-demand labour supply license", we can offer temporary and outsourced manpower. Experience in sourcing; IT personnel inc. Digital, Cyber Security, Cloud, Transformation, Banking, Testing, and much more. After a decade of experience in this field, we are offering our clients the opportunity to plug themselves into our HR Outsourcing services platform.
Current Marc Ellis Careers Openings
1) Database Administration – Apply Here
3) Project Manager – Digital Products
6) PE – Avaya
8) Automation Testing Engineer
9) Product Engineer – E-Mudhra
10) Technology Engineer (Leverage Tools)
11) Technology Engineer – Devops
12) Senior Software Engineer – Intellect CBX
14) Java Engineers
15) Senior Project Manager – Core Banking
19) Technology Engineer – Cloud Devops
20) Scrum Master – Tablet Banking
21) Flutter Developer – Front End Mobile Developer
22) SOC Lead
23) Sr Agile Coach
25) Product Engineer – Leverage Tools
26) Mainframe Security Consultant
28) Sr. Engineer – Cloud Virtualization
29) Sr. Network Automation Engineer (DevNet/DevNetOps)
30) Full Stack Node JS / Angular
31) IT Cyber Security Specialist
32) Automation Functional Tester
34) Senior Engineer – Cloud Virtualization
35) Cloud Network Security Engineer
36) Sr. Engineer – Network Automation Engineer
37) Technology Engineer – Network Security
38) Sr Technology Engineer (DevOps)
44) Software Development Engineer III
46) Senior Software Engineer Intellect CBX
47) Scrum Master
50) Payments Bancs Product Engineer
51) MERN Developer
54) Software Engineer – Sitecore
55) Devops PaaS
56) Finacle – Product Engineer
57) Manual Tester
58) Sitecore Software Engineer
62) Project Manager – Treasury And Wealth
63) DevOps Security
Get to know Marc Ellis
We work with our partners to streamline their HR, recruitment & Training functions leaving them to focus on what really matters, growing their business and making it a success.
Search Jobs
Meet the Marc Ellis team
a family of recruitment and training enthusiasts who have developed a bond in helping to change peoples lives. Our combined vision is to create a world that is tech savvy utilising our expertise to bring the best companies and the best talent together. Below you will be able to meet every single employee directly.