Full Time
1500 - 20000 USD / Year
Salary: 1500 - 20000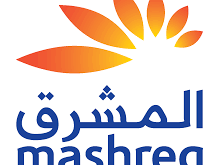 About Mashreq Bank
Banking
Dubai.
Looking forward to work in an engaging environment? Join Mashreq Bank. Mashreq is one of UAE's leading financial institutions with a growing retail presence in the region including Egypt, Qatar, Kuwait and Bahrain.
Current Mashreq Bank Careers Openings
2) SCF Product Commercialization Manager
4) Documentary Trade Product Manager
5) Assistant Manager, Talent Acquisition 
7) Head- Risk Analytics & Capital Management
9) Assistant Vice President, Risk Strategy
10) UAE National Fresh Graduate
11) MIS Analyst
13) Manager, Credit Control & Monitoring
14) Director, Corporate Origination & Business Development
16) Relationship Manager – Mashreq Gold
17) Assistant Manager Business Development
18) Associate Product Manager- Neo Activation
19) Head of Agile Transformation
21) Assistant Manager, FI Business Support
22) Senior Relationship Manager- Real Estate Unit, Corporate Banking
24) Corporate Relationship Manager, Trading Companies
25) Corporate Relationship Manager, Real Estate
26) Processor – CCAM Operations
27) Relationship Manager – Energy (Corporate Banking)
28) Senior Personal Banker – Personal Loans
29) Assistant Manager – Secured Business Loans & Mortgage Backed Finance Loans
30) Relationship Manager- Corporate Cards
31) Senior Manager- Credit, Portfolio Management & Policy
32) Assistant Product Manager- Cards
33) Tech Lead- Global Transaction Banking Technology
34) Senior Manager Projects, Real Estate & Administration
36) TEAM LEADER – CXC – CALL CENTER
39) Assistant Vice President- Data Scientist
40) Senior Officer FTC – Business Banking
41) Associate Director – Corporate Origination & Business Development
Mashreq Bank Careers
Mashreq Bank Careers does 'impossible' mean to you? Is it something to accept, or to challenge? At Mashreq, the word impossible doesn't exist, because here, the extraordinary happens every day. If you're ready to challenge the norm, we have a place for you in our great workplace.
Vision, Mission & Values
Mashreq Bank Careers Vision is to be the region's most progressive bank, enabling innovative possibilities for our clients, colleagues and communities. Our Mission is to build relationships by delivering superior service to clients, treating colleagues fairly, contribute to the community, lead with innovation & pursue opportunities that grow shareholders' value. Our Values are: Socially Responsible, Passionate about clients, Innovative, Respect for colleagues, Integrity and Transparent.