Full Time
1500 - 20000 USD / Year
Salary: 1500 - 20000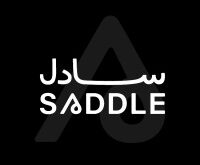 About Saddle Cafe
Saddle Cafe is a dining establishment that is dedicated to providing its guests with an exceptional experience. The cafe is focused on delivering the best quality food and exceptional customer service, ensuring that each and every guest leaves with a memorable experience. The staff at Saddle Cafe works tirelessly to meet the highest standards, and they believe that their guests deserve no less. Whether you're looking for a relaxing meal with friends or a special occasion, Saddle Cafe is the perfect destination for those who demand the best in dining experiences.
Current Saddle Careers Openings
1) Runner
2) Waiter
3) Commis
4) Barista
5) Supervisors
-Ideal candidates should have prior experience in a busy venue (At least 2 years)
-should be available in UAE for an Interview and trial.
-Presentable & Organized
-Good Management Skills
-Preference will be given to immediate joiners
Benefits include – tax-free salary + Transportation + Visa + Insurance + Ticket Allowance and so on.
Subject: Application for "name of the Position"
Email : recruitment@saddledubai.com
Saddle HR Email Address
recruitment@saddledubai.com